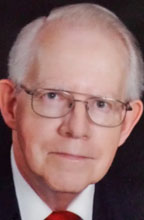 CEDAR FALLS -- Paul Leonard Britzman, 77, of Cedar Falls, died Saturday, May 10, at Covenant Medical Center, Waterloo.
He was born May 15, 1936, in Waterloo, son of Leonard and Ida Gesell Britzman. He married Sharon Jacobsen on Aug. 2, 1959, at Nazareth Lutheran Church, Coulter.
Paul graduated from Waterloo East High School and Wartburg College in Waverly. He served in the U.S. Navy and worked at John Deere Waterloo Tractor Works for 35 years, retiring in 1993. He was a member of the Cedar Falls Municipal Band for 50 years, and also the Iowa Military Veterans Band, the UNI New Horizons Band and the Third Octave Band.
Survived by: his wife; a daughter, Lisa (David Peck) Britzman of Huon Valley, Tasmania, Australia; two sons, Brad (Nikki) of Waterloo and Mark (Loretta Powell) of Cedar Falls; five grandchildren, Sarah Acuff and Alison Britzman, both of Cedar Falls, Nicole Britzman of Anchorage, Alaska, and Lillia and Katherine Britzman, both of Waterloo; and a great-grandson, Houston Acuff of Cedar Falls.
Preceded in death by: his parents; and an infant brother.
Services: 10 a.m. Thursday at Nazareth Lutheran Church, with burial in Cedar Valley Memorial Gardens, both in Cedar Falls. Military honors will be conducted by Cedar Falls AMVETS Post 49. Visitation from 4 to 7 p.m. Wednesday at Dahl-Van Hove-Schoof Funeral Home, and an hour before services Thursday at the church.
Memorials: may be directed to the family.