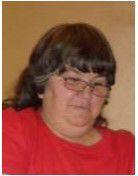 EVANSDALE — Patricia "Pat" Marie Cummings Jones, 65, of Evansdale, died Tuesday, Feb. 4, at UnityPoint Health-Allen Hospital.
She was born Feb. 9, 1954, in New Hampton, the daughter of Bernard "Curly" and Rita (Elenz) Cummings.
Pat graduated from Waterloo East High School in 1972. She worked at her mother's restaurant, Red's Diner, at the Jesse Cosby Center, Salvation Army and was a telemarketer with APAC.
You have free articles remaining.
Survived by: her mother, of Waterloo; two sons, Patrick "Toby" (Robyn) Cummings of Center Point and Christopher Cummings of Mount Pleasant; a daughter, Janice (DeWaynne) Campbell of Waterloo; six grandchildren, Luis Caballero, Xzavier Cummings, Brittany Barber, Marcus Widmann, Mackenzie Cummings and Dawson Jahlas; four great-grandchildren; five brothers, Randall "Randy" Cummings and Timothy "Tim" Cummings, both of Waterloo, James "Jim" Cummings of Nichols, and Kenneth "Kenny" (Sheryl) Cummings and Ronald "Ronnie" Cummings, both of Waterloo; three sisters, Lois Cummings of Northfield, Minn., Mary Cummings Faulkner of Evansdale and Karen Cole of Waterloo; and a host of nieces, nephews, great-nieces and great-nephews.
Preceded in death by: her father; a brother Bernard "Butch" Cummings; and her maternal and paternal grandparents.
Memorials: may be directed to the family.
Services: 11 a.m. Monday, Feb. 10, at Hagarty-Waychoff-Grarup Funeral Service on South Street. Visitation will be from 10 a.m. until services Monday at the funeral home.
Pat was a member of Evansdale AMVETS and a devoted member at Community Baptist Church. She loved her family dearly.
To send flowers to the family of Patricia "Pat" Cummings Jones, please visit Tribute Store.