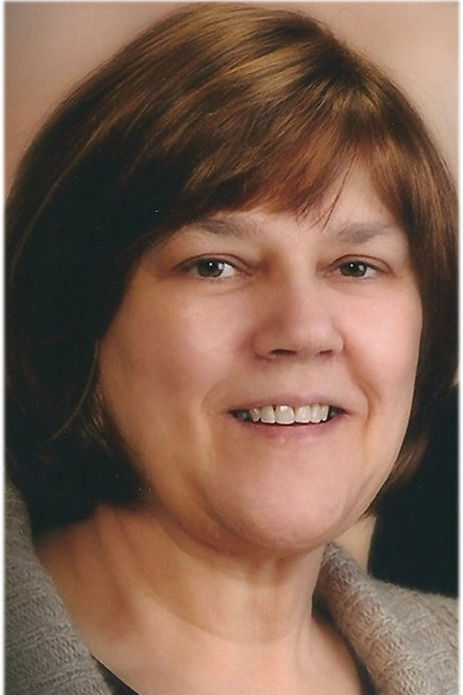 July 22, 1952-May 4, 2021
PARKERSBURG-Pamela Ann Mudderman, age 68, of Parkersburg, Iowa was born the daughter of Duane Eugene and Beverly Ann (Walters) Patterson on July 22, 1952, in Waterloo, Iowa. She graduated from the Parkersburg High School in 1970. During high school she enjoyed swimming and was a lifeguard.
On September 26, 1970, Pamela was united in marriage with LaVern Mudderman at the Parkersburg Methodist Church. The couple made their home in Wellsburg for a year, move to town in Parkersburg for a short time and then settled on an acreage west of Parkersburg. To this union three children Heidi, Nicole and Jarrod were born. Through the years Pam had worked at Allen Hospital in Waterloo in Admissions, Kum & Go for 10 years, Jenee's Kitchen, Bakery and Catoring in Parkersburg, was Assistant Manager at Dollar General for 10 years and a short time at Kwik Star all in Parkersburg.
Pam was a member of Hope Reformed Church in Parkesburg where she served on the Ladies Guild. She enjoyed painting ceramics and reading. She loved taking motor cycle rides and trucking trips with LaVern. Her time spent with her grandchildren were very special. She enjoyed having cats and dogs, Nala, Maggie, Mollie and Scotter. The family all looked forward to their Christmas tradition on Christmas Eve when the family would get together after church and make homemade pizza, homemade ice cream, fudge, other goodies and enjoy their time together.
Pam passed away on Tuesday, May 4, 2021, at Creekside Living in Grundy Center, Iowa, from natural causes. She was preceded in death by her husband LaVern Mudderman on November 3, 2012, parents, one brother, David Patterson; her father-in-law, Gratus Mudderman and mother-in-law, Gerdena Mudderman.
Pam is survived by two daughters, Heidi (Jim) Kieler of Cedar Falls, and Nicole (Chad) Oldenburger both of Parkersburg, Iowa; one son, Jarrod (fiancée, Carly) Mudderman of Stanley, North Dakota; seven grandchildren, Matthew Kieler, Jacob Kieler, Nicholas Oldenburger, Noah Oldenburger, Auna Mudderman, Remi Mudderman, and Gage Mudderman; one soon to be great grandchild; six brothers, Thomas (Bobbette) Patterson of Parkersburg, Randy (Janet) Patterson of Ackley, Iowa, Curt Patterson of Richfield, Minnesota, Bob (Lista) Patterson of Aplington, Iowa, Jeff (Mary) Patterson of Lohrville, Iowa, and Glenn (fiancée, Heather) Patterson of Altoona, Iowa; two sisters, Lori Niehaus of Oskaloosa, Iowa, and Jan (Scott) Miller of Paton, Iowa; and many nieces and nephews.
Memorial Services will be 10:30 a.m. Monday, May 10, 2021, at the Hope Reformed Church, with burial in the Oak Hill Cemetery both in Parkersburg.
Visitation will be from 4:00 p.m. to 7:00 p.m. Sunday, at the Redman-Schwartz Funeral Home in Parkersburg, (319)346-1534, and one hour before services at the church.
Memorials may be directed to the family.
Redman Funeral & Cremation Services in Parkersburg is in charge of arrangements. Online condolences may be left at www.redmanfuneral.com.