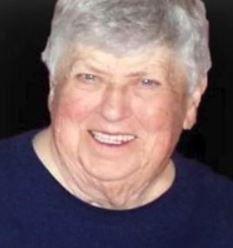 CEDAR FALLS -- Nancy L. Jergens, 80, of Cedar Falls, died Wednesday, Jan.  9, at UnityPoint Health-Allen Hospital, Waterloo.
She was born Oct.  22, 1938, daughter of Orval Martin and Bertha Jane (McAninch) Anderson in Waterloo. She married Larry Jergens on May 9, 1958, in Waterloo.
Nancy graduated from East High School in Waterloo.  Before her retirement in 1977, she worked for Hawkeye Box Factory in Cedar Falls.
Survived by: her husband; two sons, Scott (Lori) Jergens of Fairbank and Jason (Kristi) Jergens of Davenport; two daughters, Lauri (Bruce) Kohlmeyer  of Waterloo, and Elise (Fred) Chase of Cedar Falls; 12 grandchildren, 15 great-grandchildren, and seven great-great-grandchildren; and a brother, Burdette (Vicky) Anderson  of Waterloo.
You have free articles remaining.
Preceded in death by: her parents; two sisters, Phyllis Ackerman and Sally Conner; and two brothers, Bill Anderson and Rex Anderson.
Services: 10:30 a.m. Monday, Jan. 14, at Dahl-Van Hove-Schoof Funeral Home. Visitation is 3  to 5 p.m. today, Jan.  13, and for an hour before services at the church.
Memorials in lieu of flowers:  may be directed to the family.