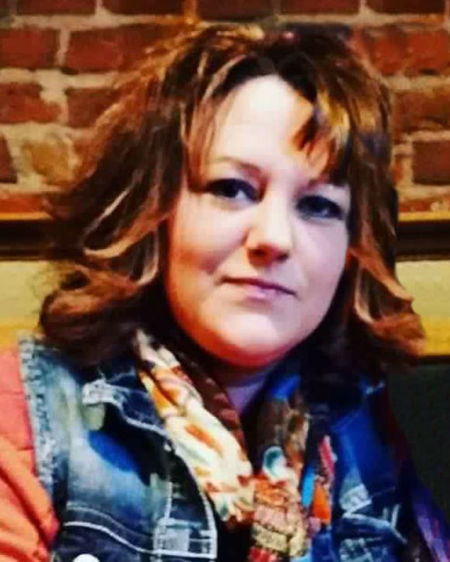 LA PORTE CITY -- Michele Schmuecker, 42, of La Porte City, died suddenly on Wednesday, Aug. 8, at Covenant Medical Center, Waterloo.
She was born Aug. 24, 1975, in Waterloo, daughter of Randy and Jill Lee Sheffler. She married Chris Bear in La Porte City in 1994; they were later divorced. She married Michael Schmuecker at Hickory Hills in La Porte City on Nov. 9, 2002.
Michele was a 1993 graduate of Union High School and attended Hawkeye Community College Dental Assistant Program. She worked for Dr. Shawn E. Reese, DDS, in Cedar Falls, for 20 years as an office manager.
Survived by: her husband; three sons, Alex (Taylor Cutsforth) Bear, Dylan Bear and Adyn Schmuecker, all of La Porte City; a daughter, Sydney Schmuecker of La Porte City; her parents, Randy (Bev) Sheffler of Blakesburg and Jill (Mike) Mikesh of La Porte City; grandmothers, Shirley Mikesh of Waterloo and Donna Proctor of Blakesburg; a sister, Jamie (Casey Grote) Kotouc of La Porte City; three brothers, Jason (Sarah Harris) Sheffler of Arkansas, Nathan (Cheryl) Walter of Waterloo and Neal Walter of Miami; nieces and nephews, Natalie and Cole Kotouc and Gage, Dane and Isabelle Walter; father-in-law, Gerald "Butch" Schmuecker of Newhall; mother-in-law, Nancy Schmuecker of Fairfax; brother-in-law, Rod Schmuecker of Newhall; and a sister-in-law, Connie (Dallas) Janssen of Waseca, Minn.
Preceded in death by: grandparents, Roger (LaVonne) Sheffler, Glenn (Betty) Lee and Milton Mikesh; a sister, Courtney Sheffler and a niece, Gracelyn Sheffler.
Services: 11 a.m. Wednesday, Aug. 15, at American Lutheran Church, La Porte City. Visitation is 4 to 7 p.m. Tuesday at the church, and also for an hour before the service. Private family inurnment will be at a later date in West View Cemetery. La Porte City Funeral Home is in charge of arrangements.
Memorials: may be directed to the family.
Michele enjoyed being a mom, crafts and antiques and spending time with family and friends.