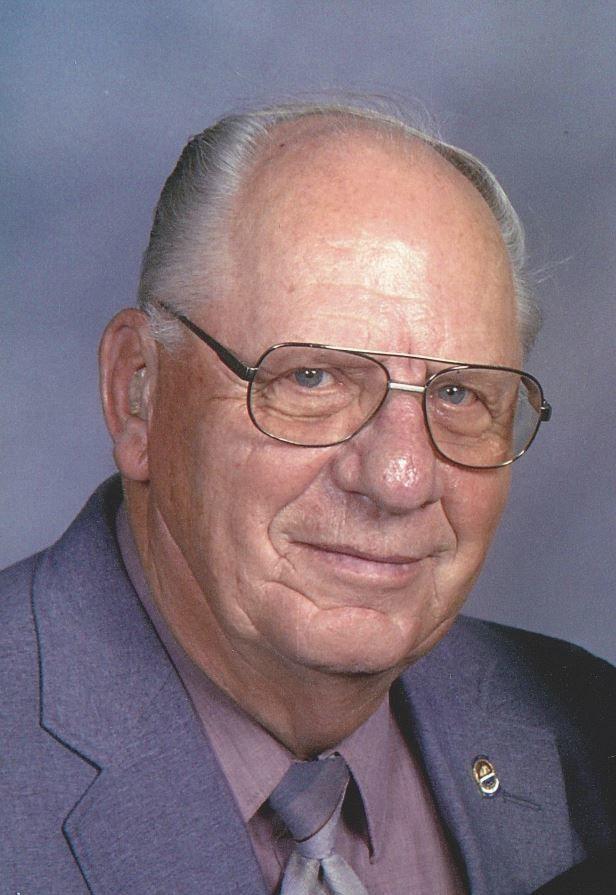 CEDAR FALLS — Marvin E. Ihnen, 86, of Cedar Falls, died Wednesday, Sept. 4, at NewAldaya Lifescapes in Cedar Falls.
He was born Jan. 14, 1933, in Palmer, son of Gerd and Tinie (Siefken) Ihnen. He married Aloha Jean Hatcher on Nov. 27, 1953, in Newton, and they later divorced. He married Gloria Kalvig Mullesch on March 29, 1975, at St. John Lutheran Church, Cedar Falls, where he was a member. She died Sept. 3, 2013.
Marv graduated from high school in 1950 and worked for the Rock Island Railroad until serving in the U.S. Army in Germany from 1953-1955. He moved to Cedar Falls and worked in the electrical department for Cedar Falls Utilities as a truck driver, lineman and crew foreman. He enlisted in the Iowa National Guard in 1958 as a mobilization soldier. He went full-time with the National Guard in June of 1972 as Operatons Sergeant 1st Bn, 133rd In. He retired from the U.S. Army Jan. 13, 1993. Marvin worked for the Cedar Falls Utilities and served in the U.S. Army for almost 40 years. He was Past Commander of Cedar Falls AMVETS Post 49.
You have free articles remaining.
Survivors include: four sons, Gary (Lorraine) Ihnen of Cedar Falls, Ray (Teresa) Mullesch of Waterloo, Pete (Kelly) Mullesch of Silvas, Ill., and Larry (Lori) Mullesch of Rock Falls, Ill.; four daughters, Barb Kruse, Anne Stratton, Milda Mullesch and Chris Floss, all of Cedar Falls; many grandchildren and great-grandchildren.
Preceded in death by: his parents and wife; three grandchildren, Karrie, Michael and Ava; his brother, Eldon Ihnen; two sisters, Marlys Simmons and Janice Winegarden; and a son-in-law, Gene Kruse.
Services: 10:30 a.m. Monday, Sept. 9, at St. John Lutheran Church, with burial in Cedar Valley Memorial Gardens. Military honors will be conducted by Cedar Falls AMVETS Post 49. Visitation will be from 2 to 5 p.m. today, Sept. 8, at Dahl-Van Hove-Schoof Funeral Home and for an hour before services at the church.
Memorials: may be directed to the White Clover Program at Cedar Falls AMVETS, St. John Lutheran Church or Cedar Falls AMVETS.
To plant a tree in memory of Marvin Ihnen as a living tribute, please visit Tribute Store.