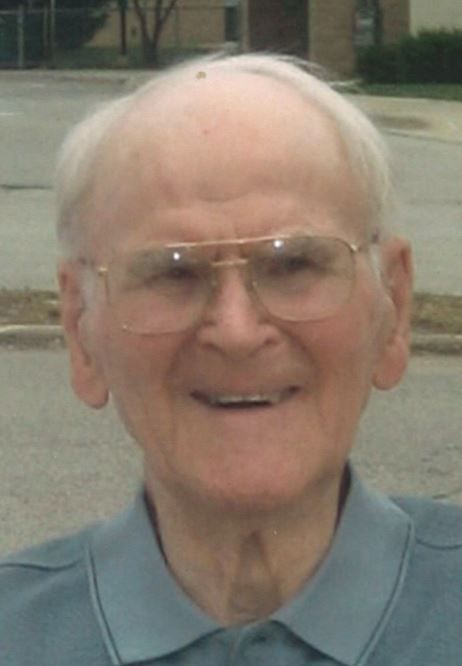 CEDAR FALLS -- Marvin O. "Marv" Pederson, 94, of Cedar Falls, died Saturday, Aug. 11, at UnityPoint Health-Allen Hospital in Waterloo.
He was born Sept. 17, 1923, in Storden, Minn., son of Peder S. and Edith Rasmusen Pederson. On Feb. 17, 1951, he married Joann D. Thake in Windom, Minn. She died July 23, 2015.
Marvin attended the University of Minnesota and served in the U.S. Navy during World War II. He began his working career as a farmer and later was involved with farm management. He then became an insurance agent for Lutheran Mutual/CUNI for 20 years, retiring in 1991.
Survivors: three daughters, Susan (Jack) Mitchell of Cedar Falls, Julie (Kevin) King of Janesville and Kathy (Don) Becker of Wayzata, Minn.; three sons, Steven (Terry) of Villa Park, Ill., Dave (Jane) of St. Charles, Ill., and Eric of Liberty, Mo.; 11 grandchildren, Andy (Jessi) Pederson, Katie (Carl) Lehenbauer, Anne (Drew) Pipkorn, Amber Quigg, Aaron (Rachel) Pederson, Ryan (Alisha) Pederson, Lindsey Pederson, Jennifer Mitchell, Sarah Mitchell, Natalie (Trevor) Dettmann, and Dana (Dee) Becker; 25 great-grandchildren; and a brother, Ivan (Signe) Pederson of Westbrook, Minn.
Preceded in death by: two brothers, Ronald Pederson and Stanley Peterson; a grandson, Timothy; and a great-grandson, Henry.
Services: 10 a.m. Wednesday, Aug. 15, at St. John Lutheran Church with burial in Greenwood Cemetery, both in Cedar Falls. Visitation is 4 to 7 p.m. Tuesday at Richardson Funeral Service in Cedar Falls, with full military honors provided by the Cedar Falls AMVETS Post 49 and the U.S Navy Honor Guard.
Memorials: to the family to be designated at a later date.