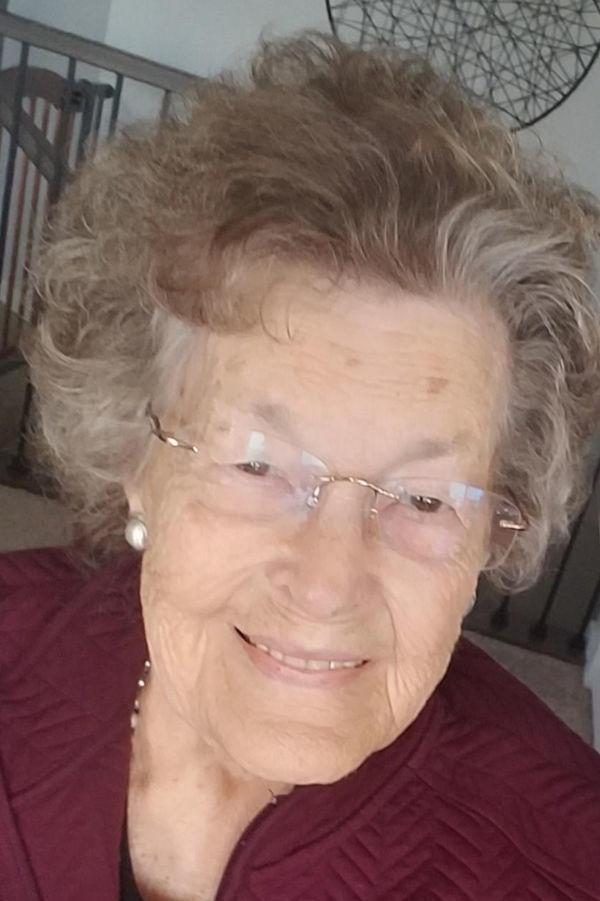 CEDAR FALLS — Marian Faye Luchtenburg, 90, of Kennybrook Village in Grimes, formerly of Cedar Falls, died Sunday, Feb. 10, at Iowa Methodist Medical Center in Des Moines.
She was born Sept. 28, 1928, in Holland, Iowa, daughter of Richard and Dena (Sealman) Kiewiet. She married Frank John Luchtenburg on Aug. 12, 1948, at Colfax Presbyterian Church in Holland. He preceded her in death Nov. 19, 2015.
Marian graduated from Grundy Center High School and taught at a one-room school house. She also worked at John Deere and was an Avon consultant. Marian also loved flowers and sold floral arrangements at the Farmers Market.
She was a charter member of Orchard Hill Reformed Church in Cedar Falls.
Survived by: her son, Mark (Cindy) Luchtenburg of Cedar Falls; her three daughters, Carol Weaver of West Des Moines, Kim (Kerry) Shackelford of Grimes and Lisa (Peter) Mueller of Ankeny; 12 grandchildren and 19 great-grandchildren.
Preceded in death by: her parents and husband; a brother, Don Kiewiet, and two sisters, Wilma Wolthoff and Joyce Robertson.
Services: 11 a.m. Saturday, Feb. 16, at Orchard Hill Church, with burial at Cedar Valley Memorial Gardens, both in Cedar Falls. Visitation will be 4 to 7 p.m. Friday at Dahl-Van Hove-Schoof Funeral Home and for an hour before the service at the church.
Memorial fund: will be established.
Marian loved spending time with her children and grandchildren. She cherished holidays with her family.