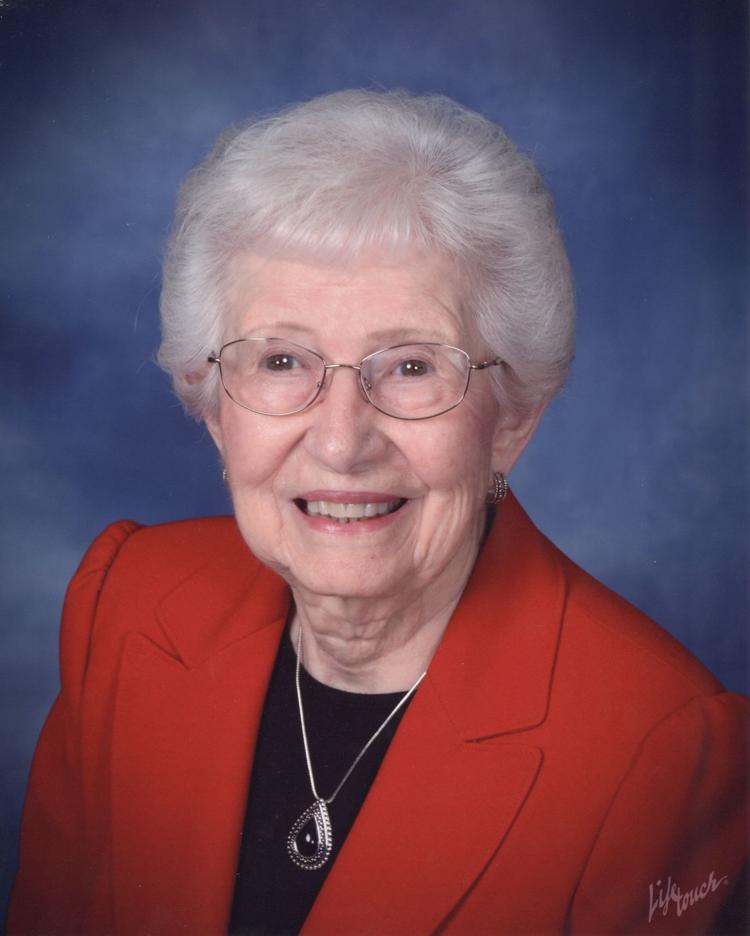 WATERLOO — Lucille Laing, 97, of Waterloo, died Wednesday, Sept. 12, at Friendship Village Retirement Center.
She was born Nov. 20, 1920, in Victor, daughter Clarence and Philomena DeMeulenaere Beran. She married Theodore "Ted" Laing on Dec. 5, 1943, at St. Joseph's Cathedral in San Diego. He died April 13, 2009.
She graduated from St. John School in Victor and Mercy Hospital School of Nursing in Iowa City. She joined the U.S. Navy as a nurse in 1942. She worked at Oak Knoll Naval Hospital in Oakland, Calif., and Balboa Naval Hospital in San Diego. After moving back to Iowa, Lucille worked at Schoitz Hospital until her retirement in 1982. She was a member of St. Edward Catholic Church for 65 years. She volunteered regularly at Schoitz Hospital.
Survived by: two sons, James (JoAnn) Laing of La Jolla, Calif., and John (Denise) Laing of Ponte Vedra Beach, Fla.; two daughters, Linda (Wally) Narins, Rice Lake, Wis., and Cathy (Doug) Brace of Waterloo; 12 grandchildren; 24 great-grandchildren; six nieces and nephews; and a sister-in-law, Madeline Beran, San Luis Obispo, Calif.
Preceded in death by: her husband; her parents; three brothers, Ray and Harold Beran, and an infant brother; a sister, Agnes Griffin; and two sisters-in-law, Irene Beran and Jacqueline Wright.
Services: 9 a.m. Friday, Sept. 21, at St. Edward Catholic Church, with military honors conducted by the U.S. Navy Funeral Honor Guard. Private family burial will take place in Waterloo Cemetery. Visitation is 3 to 6 p.m. Thursday, Sept. 20, at Locke Funeral Home, with a 3 p.m. rosary, followed by Mercy Hospital (Cedar Rapids) Nursing Honor Guard presentation.
Memorials in lieu of flowers: may be directed to Cedar Valley Hospice or St. Edward Catholic Church.
The family wishes to extend their deepest thanks to Friendship Village friends and caregivers, Cedar Valley Hospice nurses and Locke Funeral Home for their loving care of Lucille.