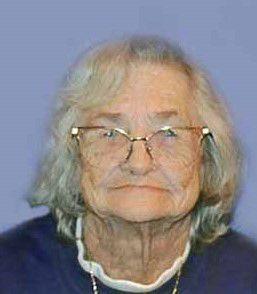 WAVERLY -- Loretta Marie Davidson, 85, of Waverly, died Thursday, Feb. 6, at Unity Point Health-Allen Hospital in Waterloo.
She was born on Feb. 2, 1935, at her childhood home in Cedar Falls, daughter of Homer Hilton and Lauramae Marie (Neuenkirk) Towsley. She married Robert Davidson on Aug. 11, 1952, at the Little Brown Church in Nashua. They later divorced after 30 years.
You have free articles remaining.
Loretta attended Cedar Falls schools until she married. She graduated from Vista High School in Vista, Calif., in 1953. She and Robert spent two years in California and returned to Waverly after the Korean War. She worked for Control-O-Fax in Waterloo for 31 years until her retirement in 1997. She then went to Hawkeye Tech and got a CNA license. For five years, she worked for Cherry Street Home Health Care in Shell Rock. Afterwards, she volunteered at the Waverly Senior Center at which time she was awarded the Governors Volunteer Award in 2010.
Survived by: two daughters, Debra (Erwin) Mills of Waterloo and Lorie (Robert) Huffman of Waverly; her granddaughters, Dana Heath Taylor of Longview, Texas, Lorna (Sean) Huffman Acker of Britt, Lisa Huffman of Des Moines, and a grandson, Ryan Ebaugh of Longview, Texas; six grandchildren, Brittany and Jacob Taylor, Ryan Ebaugh Jr., Jonah Ebaugh, and Nicolaus and Lucas Huffman; and two great-grandchildren, Brayden and Clarity Taylor.
Preceded in death by: her parents; and her brothers, Edward and Robert Pittman.
Services: 11 a.m. on Tuesday, Feb. 11, at St. Paul's Lutheran Church and School in Waverly, with burial at Hillside Cemetery in Cedar Falls. Visitation will be from 4 to 6 p.m. Monday at Kaiser-Corson Funeral Home in Waverly and also for one hour before services on Tuesday at the church.
She was a member of the AMVETS Ladies Auxiliary where she served as the past president. She enjoyed her family the most, but also enjoyed reading, crocheting, gardening, playing 500 cards and bingo at the Waverly Senior Center.
To send flowers to the family of Loretta Davidson, please visit Tribute Store.