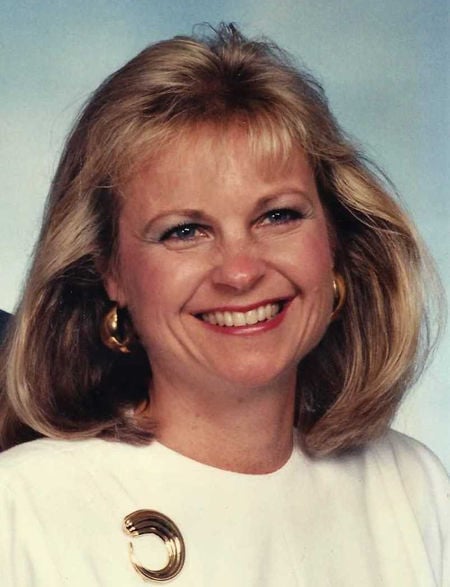 CEDAR FALLS — Linda Kay Potratz, 71, of Cedar Falls, died Saturday, March 10, at Cedar Valley Hospice Home in Waterloo.
She was born Oct. 15, 1946, in Council Bluffs, daughter of Kenneth and Lola Lageson Fox. She married Robert "Bob" Potratz on July 13, 1968, in Cedar Falls.
Linda was a graduate of Cedar Falls High School and the University of Northern Iowa. She worked in retail, was a teacher, and an interior decorator, retiring in 2016.
Survived by: her husband; two sons, Chad (Kristena) Potratz of Cedar Falls and Shane (Kati) Potratz of Story City; a daughter, Kara (Mark) Scott of Chaska, Minn.; eight grandchildren, Ezekial "Zeke," Savannah, Bethany, Rebekah, Jackson, Ellie, Joe and Mercy; her stepmother, Lorraine Fox of Elk River, Minn.; three brothers, Larry (Sandy) Fox of Cedar Falls, Tim (Jan) Fox of Chicago and Dan (Carol) Fox of Cedar Rapids; and four sisters, Stephanie Fox of Cedar Falls, Shelley (Kevan) Cortright of Denver, Colo., Janie (Mike) Kayser of Fort Myers, Fla., and Mary Beth Mixdorf of Elk River.
Preceded in death by: her parents.
Services: 11 a.m. Thursday, March 15, at Nazareth Lutheran Church in Cedar Falls. Visitation will be from 4 to 8 p.m. Wednesday, March 14, at Dahl-Van Hove-Schoof Funeral Home, and for an hour before services at the church.
Memorials: may be directed to Cedar Valley Hospice.
She loved her family and friends, her garden and birds and, of course, sweets and coffee. Linda had a quiet devotion for God and Jesus Christ.