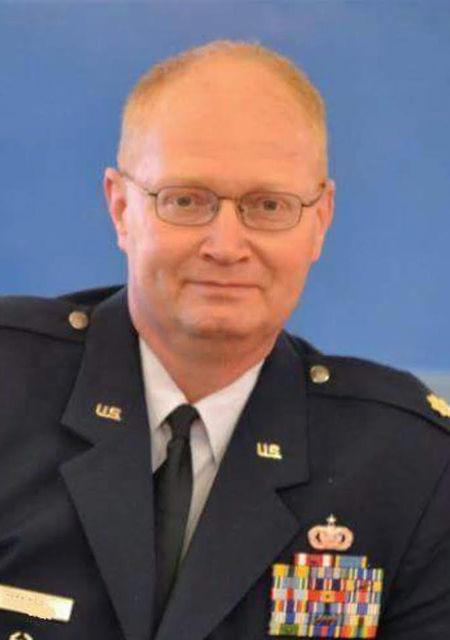 CEDAR FALLS — Leo P. Manahl, 52, of Stuttgart, Germany, formerly of Cedar Falls, died Sunday, Aug. 26, at Virginia Hospital Center, Arlington, Va., from a sudden heart attack.
He was born Dec. 17, 1965, in Dubuque and raised by Dennis K. Sr. and Peggy M. Grevas Manahl. He married Kelly McGregor in Cedar Falls. They later divorced. He married Ella Groeschl on Sept. 15, 2017 in Denmark.
He graduated from Cedar Falls High School and attended UNI and Upper Iowa. He served 25 years in the U.S. Army and the U.S. Air Force in locations in the United States and overseas. He was employed with Alex Inc. in Washington, D.C. as a civilian contractor with the U.S. military.
Survived by: his wife; a son, Noah Paul Manahl of Amherst, Va.; two brothers, Michael (Claudia Lemper) of Ames and DJ (Heidi) of Dunkerton; his sister, Barb (Mike) Gustafson of Waterloo; three nephews, Christian, Adam and Bradley; two nieces, Isabel and Samantha, Leo's goddaughter; his parents-in-law, Franz Joseph and Hannelore Groeschl of Germany; and his brother-in-law, Frank Groeschl of Germany.
Preceded in death by: his parents; and paternal grandparents, Tom and Millie O'Toole.
Celebration of Life: Sunday, Sept. 9, at Dunkerton Community Hall, Dunkerton, where family will receive friends from 1 to 4 p.m. Military committal services will be held in Arlington National Cemetery in Virginia at a later date. Hagarty- Waychoff-Grarup Funeral Service is assisting the family.
Memorials: may be directed to the family.
Condolences may be left at www.hagartywaychoffgrar up.com.