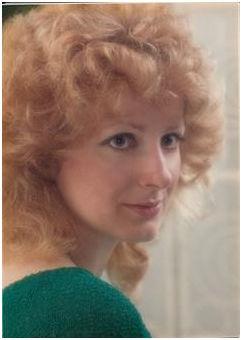 WATERLOO — Leilani Sue "Lani" Brandeland, 67, of Waterloo, died Friday, Feb. 8, at MercyOne Waterloo (Covenant) Medical Center.
She was born July 5, 1951, in Kankakee, Ill., daughter of Howard and Ardella (Kempf) Brandeland. She married Robert Chamberlain; he died Feb. 2, 2017.
She graduated from high school in Burlington. She continued her education at Southeastern Community College to study art. Lani and her husband, Robert, owned and operated an antique store in Waterloo. She was a former member of Trinity Lutheran Church in Burlington.
Survived by: a sister, Lily (Jon) Sereda of Burlington; a nephew, Jonathan (Elise) Sereda of Schaumburg, Ill.; a niece, Liz (Juston) Hauck of Fort Madison; and several other extended family members.
Preceded in death by: her parents; her husband; and a brother, Howard Alverne Brandeland Jr.
Family directed celebration of life services: 2 p.m. Saturday, Feb. 16, at the Waterloo Eagles Club, 202 E. First S., Waterloo. Burial will be in Iowa Veterans Cemetery at a later date. Kearns Funeral Service Kimball Chapel assisted the family.
Memorials: may be directed to the family.
Lani was an artist and had a great talent for drawing and painting.