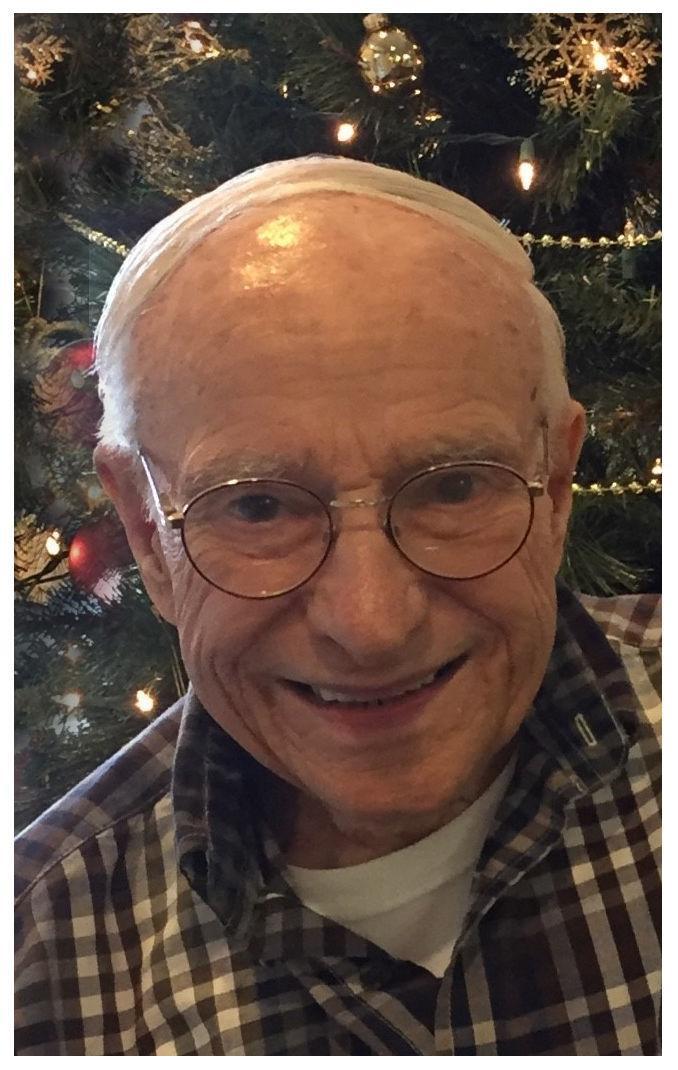 WATERLOO — Laurence "Larry" M. Johnson, 91, of Waterloo, died Tuesday, Feb. 12, at Lakeview Landing, Waterloo, of natural causes.
He was born July 26, 1927, in Frederika, son of John and Clara (Pike) Johnson. On Nov. 3, 1947, he married Norma West in Republic. On Oct. 19, 2002, he married Merna Keniston in Nashua.
He graduated from Frederika High School in 1945 and served in the U.S. Army from 1946 to 1947. Laurence started working at Johnson Farm Dairy delivering milk. He then worked as a supervisor at Carnation in Waverly until his retirement. Laurence was an active member of Grace Reformed Church in Waterloo. He volunteered with Boy Scouts, the Waverly museum and the Alzheimer's Board.
Survivors include: two daughters, Sandra Steffeney-Stark of Seattle and Marilyn (Steve) Grice of Spirit Lake; two sons, Rod (Jane) Johnson of Knob Noster, Mo., and Jeff (Julie) Johnson of Rochester, Minn.; seven grandchildren, Chad (Leah) Nordman of Cedar Falls, Anna Steffeney (Mike Brandimarte) of Seattle, Brian (Ann) Grice of Maple Grove, Minn., Sara (Richard) Halse of Lenexa, Kan., Shannon (Max) Okounghae and Ian (Diana) Johnson, both of Kansas City, Mo., and Ben Johnson of Rochester; and 11 great-grandchildren.
You have free articles remaining.
Preceded in death by: his parents; his wife, Norma; his wife, Merna; two brothers, Veryl and Everett Johnson; a sister, Patricia Zubak; and two sons-in-law, Dennis Steffeney and Frank Stark.
Services: 10:30 a.m. Saturday, Feb. 16, at Grace Reformed Church, where full military rites will be conducted by American Legion Post 138, VFW Post 1623 and the Iowa Army Honor Guard. Visitation will be from 4 to 7 p.m. Friday, Feb. 15, at Hagarty-Waychoff-Grarup Funeral Service on West Ridgeway and at the church for an hour before services Saturday.
Memorials: may be directed to the church or the Alzheimer's Association.
Laurence enjoyed fishing and his trips to northern Minnesota with lifelong fishing buddies. He was an avid outdoorsman and enjoyed gardening and many wonderful weekends with the "camping group."