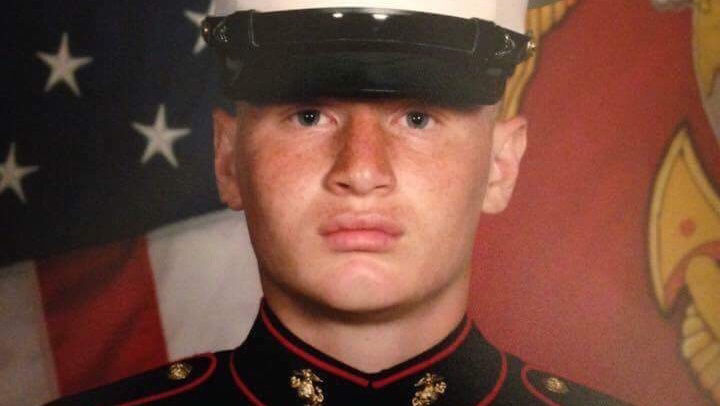 ELDORA — Lance Cpl. Cody Jeffrey Haley, 20, of Eldora, formerly of Manly, died Friday, Aug. 4, in a training accident at Camp Pendleton, Calif.
Cody was born Oct. 21, 1996, in Mason City, son of Jeff and Kim Crowe Haley.
He graduated from South Hardin High School in 2015. Cody joined the U.S. Marines Corps and left for San Diego in August 2015 to began his career stationed at Camp Horno. He was then deployed in October 2016 aboard the Comstock for a seven-month deployment. He returned to Camp Horno in May 2017. Cody was currently serving in Weapons Platoon, Bravo Company, 1st Battalion, 4th Marines of Camp Pendleton.
Survived by: his parents; a brother, Colton of Eldora; his dog, Rowdy; maternal grandmother, Nancy Crowe of Rockford; paternal grandparents, Marvin and Genie Haley of Mason City; his grandmother, Linda Uker of Rockford; his great-grandfather, Jesse White of Nora Springs; his great-grandmother, Ethel Haley of Riceville; and many aunts, uncles, cousins and friends.
Preceded in death by: his maternal grandfather, David Crowe.
Services: 10 a.m. Saturday, Aug. 19, at South Hardin High School football field, with burial in Riverside Cemetery, Rockford, with full military honors conducted by the U.S. Marine Corp. Visitation will be from 1 to 5 p.m. Friday, Aug. 18, at Creps-Abels Funeral Home, Eldora, and for an hour before services Saturday at the high school.
Memorials: may be directed to the family.
Cody was a mischievous little boy full of spit and vinegar, who grew up to be one of America's finest. He loved hunting with his grandpa and with his dog Rowdy. Cody also enjoyed fishing, motorcycles and of course, his guns. He had many friends that he enjoyed hanging out with. He had a tough outer layer but was a softie on the inside. He was loved by many and will be dearly missed by all those he leaves behind.