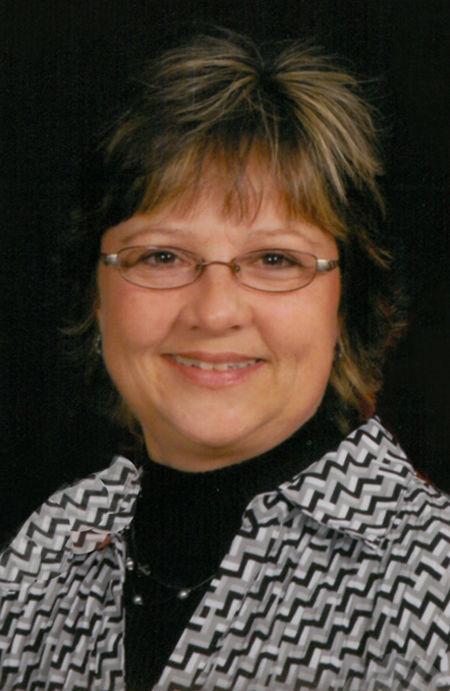 CHARLES CITY — Kimberly Dawn "Kim" "Kimmie" "Kimmer" Marzen, 57, of Charles City, died Monday, Aug. 13, at Floyd County Medical Center.
She was born Feb. 6, 1961, in Charles City, daughter of Linus and Sandra (Nelson) Schrage. She married Dean Marzen on Dec. 9, 1983, at Messiah Lutheran Church.
Kim graduated from Charles City High School in 1979. During high school she worked at Kruse Pharmacy and continued there for a short time after her graduation, then began working at the Floyd County Treasurer's Office. She worked in the Charles City schools as a lunch lady for a few years and then attended school at NIACC and UNI, graduating with her bachelor's degree in elementary education with a minor in mathematics. Kim taught at Immaculate Conception School in Charles City and substitute taught in surrounding communities for a number of years. She also tutored students, did real estate appraisals and was owner of Marzen's Towing and Automotive for 35 years.
Kim was a member of Messiah Lutheran Church, Elks Lodge, a former Library Board member and a former member of Friends of the Library.
You have free articles remaining.
Survived by: her husband; a son, Jesse (Kari) Marzen of Clarksville; four grandchildren, Tyler, Noah, Isaiah and Liliana Marzen; her mother of Charles City; three sisters, Kelly (Paul) Baron of Burnsville, Minn., Kathy (Glenn) Sansburn of Plymouth, Minn., and Konnie (Rick) Stewart of Savage, Minn.; and nieces, nephews, other family members and friends.
Preceded in death by: her father; a cousin, Duane Schrage; paternal grandparents, Clarence and Valda Schrage; and maternal grandparents, Stanley and Leona Nelson.
Services: 2 p.m. Sunday, Aug. 19, at Messiah Lutheran Church, with burial in Riverside Cemetery, both in Charles City. Visitation will be from 6 to 8 p.m. Saturday, Aug. 18, at Hauser Funeral Home, Charles City, and also for an hour before services Sunday at the church.
She enjoyed motorcycle rides on the Harley with her husband and friends Teri and Gary Pettit, spending time with her friends and watching the wildlife outside the windows. Kim was also an avid reader and thought education and learning were very important. A large part of Kim's life was dedicated to her grandchildren.