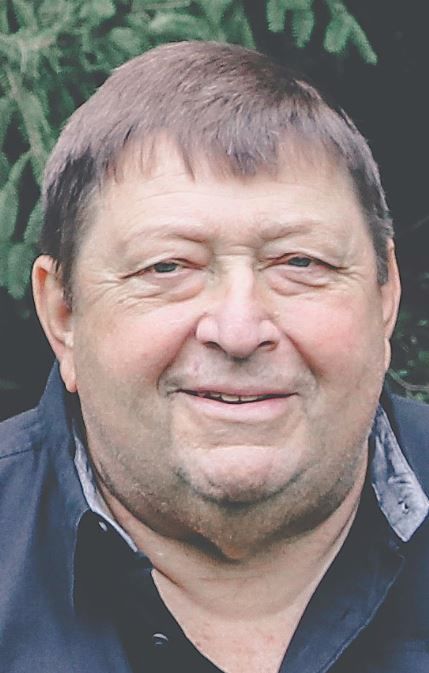 FAIRBANK — Kevin Arnold Coffin, 62, of Fairbank, died Friday, Aug.10, at the Cedar Valley Hospice Home in Waterloo from complications of diabetes.
Kevin was born Sept. 14, 1955, in Waterloo, son of Arnold and Mary Jo (Bentley) Coffin. He graduated in 1973 from Wapsie Valley Community Schools. Kevin married Karen Kaufman on May 7, 1977, at Immaculate Conception Catholic Church, Fairbank. He worked for Chicago Northwestern Railroad and then the Iowa Northern Railroad until his health forced him to retire after 27 years of service.
After retiring and bypass surgery in 2010, he worked at National Cattle Congress in Waterloo mowing lawns part-time. Kevin was a member of Immaculate Conception Church and the Knights of Columbus.
Survivors: his wife; three sons, Matthew (Brenda) Coffin, Mitchell (Tiffany) Coffin and Michael Coffin; four grandchildren, Jake, Silas, Jett and Ivy; a sister, Mary (Ronnie) Jans; and many nieces and nephews.
Preceded in death by: his parents; a daughter; Marie Katherine in 1979; his father- and mother-in-law, Wallace and Mildred Kaufman; and a brother-in-law, Michael Costello.
Services: 10:30 a.m. Tuesday, Aug. 14, at Immaculate Conception Catholic Church, Fairbank, with burial in the church cemetery. Visitation is 3 to 7 p.m. Monday, Aug. 13, at Woods Funeral Home, Fairbank.
Memorials: In lieu of flowers, memorials to the family for later designation.
He was an avid fan of Wapsie Valley athletics. If there was a game he would be there. Kevin also volunteer coached Wapsie Valley football for two years. He truly enjoyed being involved and working with the kids.