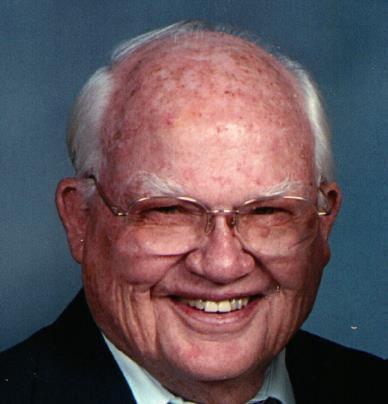 INDEPENDENCE — Kenneth T. White, 90, of Independence, died Sunday, Jan. 6, at Prairie Hills Assisted Living Center in Independence.
He was born Jan. 19, 1928, in Salem, son of Roy and Ruth (Sampson) White. He married Mary Ellen Morehouse in November 1949 in Swedesburg.
He was a 1946 graduate of Mount Pleasant High School. Kenneth and his wife made their home in Independence, where Kenneth work as a surveyor for the Soil Conservation Service for many years. He later worked as a drainage engineer for Mason City Brick & Tile Co. and Diller Tile Co. out of Illinois. He was an active member of the Independence Jaycees and the Wapsipinicon Golf Club.
Survived by: his wife; a son, Gary (Nancy) White of Independence; a daughter, Connie (Keith) Kemp of Guyton, Ga.; two grandchildren, Emil Kemp and Leisel (Dave) Weatherford, both of Savanna, Ga.; a great-grandchild, Danielle Weatherford; and many nieces and nephews.
Preceded in death by: his parents; six siblings, Donald White, Enid Burkey, Harold White, Eleanor Breazeale, Leonard White and Joyce Gray, and two grandchildren, Jason and Roger Kemp.
Celebration of Life luncheon: 11 a.m. to 2 p.m. Thursday, Jan. 10, in the Reiff Family Center Community Room, 216 Third Ave. S.E., Independence.
Kenneth enjoyed volunteering and spending time outdoors. Kenneth and Mary loved to travel throughout the United States in their motor home and they spent the Iowa winters living in Bullhead City, Ariz. But most of all he loved socializing, having parties, playing cards and spending time with friends and family.