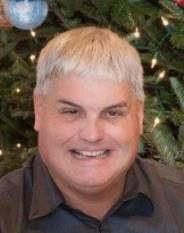 DUNKERTON — Kenneth Richard Kuenstling, 57, of rural Dunkerton, died Friday, March 15, at UnityPoint Health—Allen Hospital after suffering a massive heart attack at his home.
He was born March 3, 1962, in Waterloo, son of Gerhard and Phyllis (Hauptly) Kuenstling. On June 19, 1982, he married Deanne Averhoff at St. John's Bennington Lutheran Church.
He graduated from Dunkerton High School in 1980. He then attended Wartburg College in Waverly for a year. Kenny was the owner and operator of Kuenstling Excavating of Dunkerton since 1994.
Survived by: his wife; four children, Kyle (Whitney) Kuenstling of Cedar Rapids, Keith Kuenstling of Hazleton, Bethany (T.J.) Anderson of Dunkerton and Kory Kuenstling of Des Moines; three grandsons, Boden Kuenstling, Brantley Kuenstling and Lincoln Anderson; a brother, Kevin Kuenstling of Dunkerton; a brother-in-law, Bob Moulds of Fairbank; a sister-in-law, Doris (Jim) Madden of Waterloo; a brother-in-law, Eugene (Sherry) Averhoff of Dorchester; and his father-in-law, Arnold (Karen) Averhoff.
You have free articles remaining.
Preceded in death by: his parents; two half-sisters, Karen Faust and Karla Moulds; a brother-in-law, Wayne Faust; and his mother-in-law, LaVera Averhoff.
Services: 10 a.m. Wednesday, March 20, at St. John's Bennington Lutheran Church, Waterloo, with burial in St. John's Bennington Cemetery. Visitation will be from 4 to 8 p.m. Tuesday, March 19, at Woods Funeral Home, Fairbank, and for an hour before services Wednesday at the church.
Memorials in lieu of flowers: may be directed to the family for later designation.
Condolences can be left at www.woodsfuneral home.net.
Kenny enjoyed getting together for card club, vacations to Minnesota, and being involved with the community and church. He was a devoted family man and loved spending time with his grandsons. Kenny was also a man of many words including his passions for weather, politics, technology, and playing in the dirt and snow.