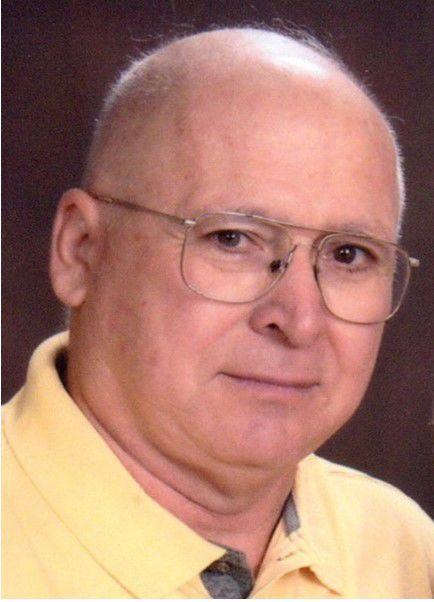 INDEPENDENCE — Kenneth V. Chudzinski, 72, of Independence, died at home Sunday, Feb. 8, following a long illness.
He was born Jan. 19, 1948, in Cedar Rapids, son of Victor L. and Ruby (Schoonmaker) Chudzinski. On May 28, 1971, he married Deborah Kaye Posey in Waterloo.
You have free articles remaining.
Ken was a 1966 graduate of Anamosa High School and served in the U.S. Army in the Vietnam War from 1967-69. He attended Kirkwood Community College and received a degree in environmental health care. He and his wife lived in Fort Dodge and Des Moines while Kenneth worked for the state of Iowa doing environment assessments. In 1975 they moved to Manchester, where he worked for the Department of Natural Resources. He accepted a position working for the city of Independence in 1980 as the wastewater treatment superintendent and remained there for more than 30 years.
Survived by: his wife of 48 years; his children; Diana (Steven) Graveman of Mount Auburn, Kevin Chudzinski of North Liberty and Pennie (Erik Andersen) of Marshalltown; a granddaughter, Isabell Graveman; three sisters, Virginia (Russell Hatch), Cedar Rapids, Ida (Ed) Harrison, Escondido, Calif., and Ruth Clark, Santa Maria, Calif.; and several nieces and nephews.
Preceded in death by: his parents.
Memorial services: 10:30 a.m. Saturday, Feb. 15, at Mount Auburn United Methodist Church, with burial at Mount Auburn Cemetery. Visitation will be from 4 to 8 p.m. Friday, Feb. 14, at the Reiff Family Center–Funeral Home & Crematory in Independence.
Ken was known for his dry and mischievous humor. He enjoyed the outdoors and could often be found fishing and camping. Spending time with his family was the most important thing to him, especially doting on his granddaughter, Isabell. Ken was a train enthusiast and could spend hours watching trains.
To send flowers to the family of Kenneth Chudzinski, please visit Tribute Store.