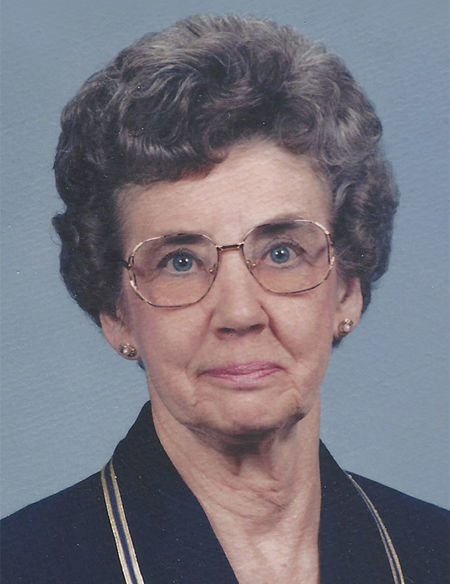 PARKERSBURG — Junas Ruth Kadous, 92, of Parkersburg, died Friday, March 2, in Parkersburg.
She was born Dec. 10, 1925, in Parkersburg, daughter of Fred and Rena (Etjen) Eilers. She married Andrew Leonard Kadous on Feb. 26, 1947, at Bethel Lutheran Church in Parkersburg. He preceded in death Jan. 28, 2006.
Junas graduated from Parkersburg High School in 1944. She was then employed by the Parkersburg State Bank for many years.
Junas was a member of Bethel Lutheran Church in Parkersburg for many years, then became a charter member of Faith Lutheran Church in Parkersburg and was a secretary at the church. She was a member of Women's Circle and taught Sunday School and Bible School.
Survived by: a granddaughter, Lisa Kadous of Portland, Ore.; two brothers, Fredrick (Linda) Eilers of Cedar Falls and Charles (Janet) Eilers of Creston; two sisters, Norma (Loyal) McLean of Charles City and Kay Dove of Parkersburg; a sister-in-law, Valoy Eilers of Waverly; and many nieces and nephews.
Preceded in death by: her husband; a son, James Kadous; a daughter-in-law, Jennifer Kadous; her parents; three brothers, John, Calvin and Marvin Eilers; and a sister, Vione Groen.
Services: 1:30 p.m. Saturday, March 10, at Faith Lutheran Church, with burial in the Oak Hill Cemetery, both in Parkersburg. Visitation will be from 4 to 6 p.m. Friday, March 9, at Redman-Schwartz Funeral Home in Parkersburg, and for an hour before services at the church.
Memorials: may be directed to the family.
Junas loved going trout fishing and camping as well as traveling with Andy and their granddaughter in the camper. She enjoyed working in her flower garden and being outdoors.