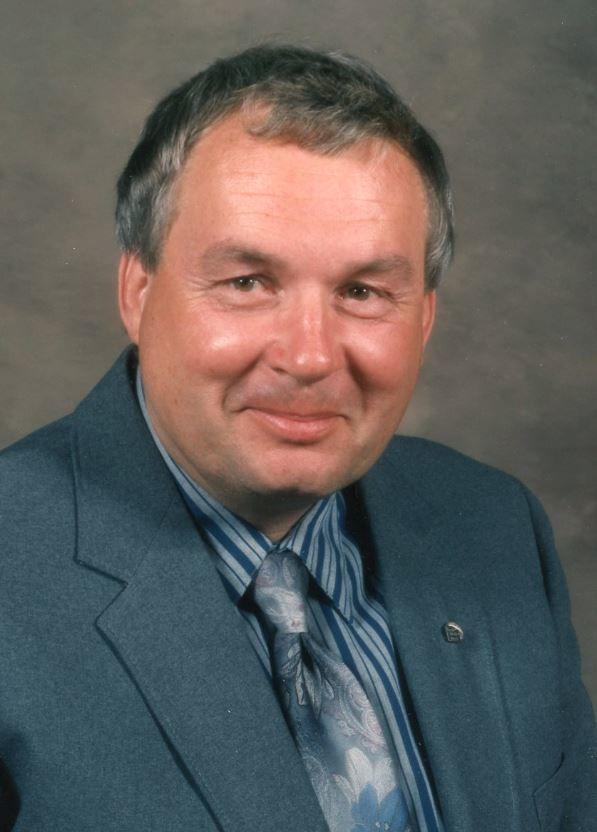 SPILLVILLE — John Raymond Witt, 78, of Spillville, died Wednesday, June 5, at Linn Haven Nursing Home in New Hampton.
He was born Sept. 1, 1940, at Onalaska, Wis., to Raymond and Dorothy (Lundgren) Witt. He married Nancy Bremer on Aug. 23, 1959, at the English Lutheran Church in La Crosse.
John and his wife moved to Boyd, and he worked in agriculture and on a mink ranch. They moved to Fredericksburg, where John managed a turkey farm. They moved to Calmar and worked for Karnik Welding in Decorah. He designed and fabricated the barbecue grills and fire rings at Lake Meyer among other things. He went on to work at White Farm Tractors in Charles City, John Deere in Waterloo and DECO Products in Decorah until his retirement.
John was a member of Calmar Lutheran Church.
Survived by: his wife; four children, Brenda Frana of Lawler, Randy Witt of Mankato, Minn., Richie (Debbie) Witt of Spillville and Angela (Marti) Leiran; grandchildren Cassidy Witt, Korey (Josie) Witt, Jordan Witt, Chelsey (Curtis) Rasing, Kaitlen, Ashley, Michael, Scott, Jeremiah and Colby Leiran; great-grandchildren Mirrashida, Rashid, Johanis, Gideon and Gabriel; a sister, Carolyn (Ansel) Berger of Menonomie, Wis.; a sister-in-law, Patricia (Bernie) Frazier of Sparta, Wis.; a brother-in-law, Dennis Bremer of La Crosse; and many nieces and nephews.
Preceded in death by: his parents.
Memorial service: 10:30 a.m. Monday, June 24, at Calmar Lutheran Church, Calmar, with burial in St. John's Lutheran Cemetery, Boyd. Visitation will be from 2 to 5 p.m. Sunday, June 23, and for an hour before services Monday, all at the church in Calmar. Schluter-Balik Funeral Home, Decorah, is assisting.
John was an avid outdoorsman and enjoyed hunting, fishing, trapping, archery, rock and mushroom hunting. He loved vegetable and flower gardening, cooking for his family, playing cards, going on bus trips, garage sales auctions and flea markets to collect vases.