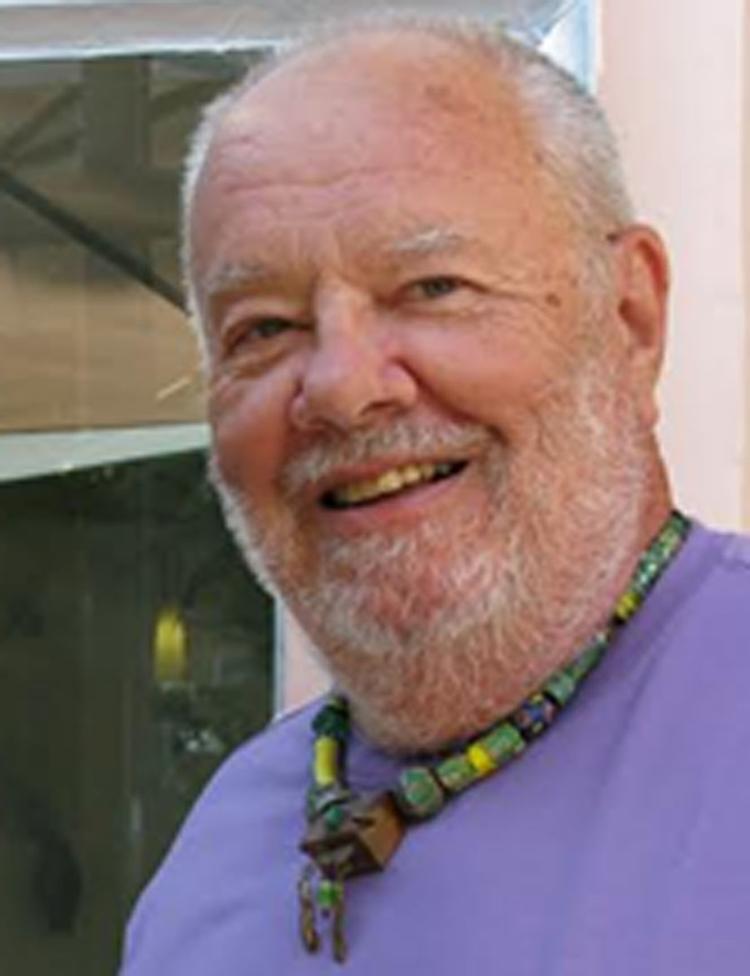 John Camery Brown passed away on January 22, 2019 after a short illness. He lived in the Florida Keys for the last 40 years.
He was born on Sept. 25, 1934 in Cedar Falls, Iowa, graduated from the University of Northern Iowa and later was on the art faculty at UNI as a painting instructor. He will be fondly remembered by many students and faculty. During the 60's and 70's John exhibited and won recognition and awards throughout Iowa, including first prizes at various art exhibits and museums: the Des Moines Art Center, McNeider Gallery in Mason City, the Waterloo Art Center and Luther College.
Opening a new chapter of his life, John moved to Colorado and set out on other adventures. He married his sweetheart, Pam (Quegg), traveled the West in their VW van, sailed down the Mississippi and moved to Florida. From then on they were always together.
John was passionate about art—especially abstract painting—and spent the next 40 years making more art. He had an inquisitive mind and creative spirit, leading him to other pursuits including jewelry making and the making of his beloved hand-made teddy bears.
Although his life's love was art, John and Pam shared a love of play including snorkeling, basketball, tennis, and eating at his favorite Keys' restaurants. Their home and garden gave them great joy. He lived mindfully and savored each moment with passion. He is fondly remembered for his big smile and booming cheerful voice.
John is survived by his wife Pam Brown of Key Largo, a son David Brown of Anchorage, Alaska, a daughter Camery (Randy) Juhl and a grandson Nicholas (Kendall) Juhl of Fletcher, North Carolina. He is also survived by his brother Donald (Allie) Brown, a nephew Alex (Erin) Brown of Portland, Oregon, and two brothers-in-law David (Elizabeth) Quegg of Iowa City, Iowa and Bruce Quegg and a nephew, William (Tammy) Quegg of Cedar Falls, Iowa.
A private celebration and scattering of ashes at John's favorite spot in Yellow River Forest in NE Iowa will be held in June with friends and family.
Memorial donations may be made in John C. Brown's name for the care of his favorite elephants Peggy and Mabel to Zoo Miami Foundation, 12400 SW 152nd St. Miami FL 33177. Memorials may also be sent online at www.donate.zoomiami.org (attn. John C. Brown)