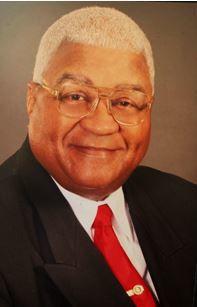 WATERLOO — John Albert Kincaid, 77, of Waterloo, died Saturday, Aug. 10, at UnityPoint Health-Allen Hospital.
He was born Oct. 17, 1941, in Charleston, Miss., to Mose and Allie Pearl Kincaid. He married Lynda Armstrong of Waterloo in 1963, and they had five children. He married Susie Bell of Dayton, Ohio, in November 1990, and the blended family added two brothers.
John graduated from East Waterloo High School in 1960. He attended Adams State University in Alamosa, Colo., began working for John Deere, became the first black pattern maker and became the shop captain of Pattern Makers IAM. In 1999, he was awarded the John Deere General Manager's Award. For a short time he also worked as a Black Hawk County Deputy Sheriff. In 2003, he was selected to fill Ward 4's vacancy on the City Council. He retired from John Deere after 53 years.
He was a member of Antioch Missionary Baptist Church and the Antioch Trustee Board, in 1981 serving as chairman. John coordinated the Paint Patrol, volunteered with John Deere Foundry Communication Committee and received the Shining Stars Award from Gov. Tom Vilsack in 2002 for his volunteerism.
You have free articles remaining.
Survived by: his wife; a brother, Gregory Kincaid of Waterloo; a sister, Cynthia Harrington of Detroit; a sister-in-law, Judy Jones of Waterloo; sons, Tony Holland and Mark Holland (JJ), both of Los Angeles; his daughters, Lisa Kincaid (Walter) and Kelli Kincaid, both of Phoenix, Jozetta Burrell (Tony Sr.) of Des Moines, Kristi Kincaid of Phoenix and Jenni Kincaid of Abu Dhabi, UAE; grandchildren, Ashley Staton (Channygn), Jalen Copeland, Blair Broady, Dominique Broady, Gabbi Kincaid, Bryce Broady, all of Phoenix, Antwonett Richie (Andre) of Englewood, Ohio, and Aaliyah Holland of Dayton; great-grandchildren Octavein Carlisle and Riel Easley, both of Phoenix, Dr'eana Richie, Anonda Richie and Aniya Richie, all of Englewood, Aliesha Holland, Razjana Holland, JaMere Holland, Jontay Holland, Parish Holland, Paris Holland and Aaliyah Holland, all of Dayton, and Morena Holland of Los Angeles; nephews and nieces.
Preceded in death by: his son, Kevin Mark Kincaid; his parents; brothers Calvin Jones and Robert Kincaid; and a brother-in-law, Gerald Harrington.
Memorial services: 11 a.m. Saturday, Aug. 17, at Antioch Missionary Baptist Church. Family will receive friends from 10:30 to 11 a.m. Saturday at the church.
John had many hobbies as an adult. He played AAU basketball for several years. He had a dog for every area of hunting, and his backyard also was home to horses, pigs, cows, chickens, geese and goats. And don't forget about the acre of sweet corn and other vegetables shared with the community.
To plant a tree in memory of John Kincaid as a living tribute, please visit Tribute Store.