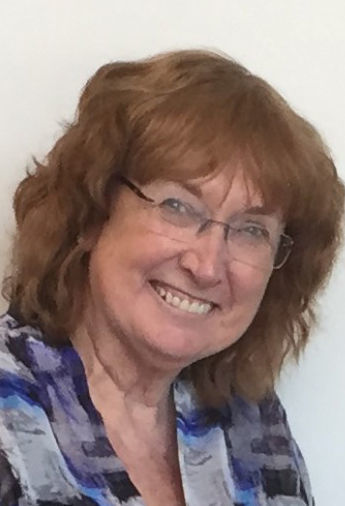 WAVERLY — Jennifer Elizabeth Squires, 70, of Waverly, died Saturday, May 12, at St. Mary's Hospital in Rochester, Minn., following a sudden brain bleed.
She was born Feb. 9, 1948, in Cresco, daughter of Ione Marie (Dinger) and Richard Maldwyn Jones. On June 19, 1971, she married Robert "Bob" Russell Squires at the United Methodist Church in Cresco.
She graduated from Crestwood High School in 1966 and then attended Winona State University where she received a B.A. in mathematics with a minor in library science. She later attended Viterbo College in La Crosse, Wis., where she received her M.A. in education in 1991. She taught high school mathematics in Sparta, Wis., Michigan City, Ind., and Janesville, retiring in 2008. She was a member of St. Paul's Lutheran Church in Waverly.
Survived by: her husband; two sons, Matthew (Vanessa) Squires of Grimes and Dr. Benjamin (Maggie) Squires of Cedar Falls; her grandchildren, Bronwyn, Roman, Malissa, Molly, Meredith and Margaret; her siblings, Marlene Sovereign of Cresco, Jackie (Roger) Strelow of Alexandria, Minn., Dick (Polly) Jones of Cresco and John (Julie) Jones of Rapid City, S.D.; and many nieces, nephews, great-nieces and nephews and great-great-nieces and nephews.
Preceded in death by: her parents; a brother-in-law, Wayne Sovereign; her mother-in-law, Ruth Squires; and her father-in-law, Russell Squires.
Celebration of Life services: 10:30 a.m. Friday, May 18, at St. Paul's Lutheran Church and School, with burial in Harlington Cemetery, both in Waverly. Visitation will be from 5 to 8 p.m. Thursday, May 17, at Kaiser-Corson Funeral Home, Waverly, and for an hour before services Friday at the church.
Memorials: may be directed to St. Paul's Lutheran School Library.
Jennifer had a great love for mathematics, education and reading with great interest in her Welsh and Irish genealogy and history, the Kennedys, the Royal Family and John Lennon. Jennifer's greatest joy was her six grandchildren. She was a loving wife, mother, grandmother and friend; she will be dearly missed by all.