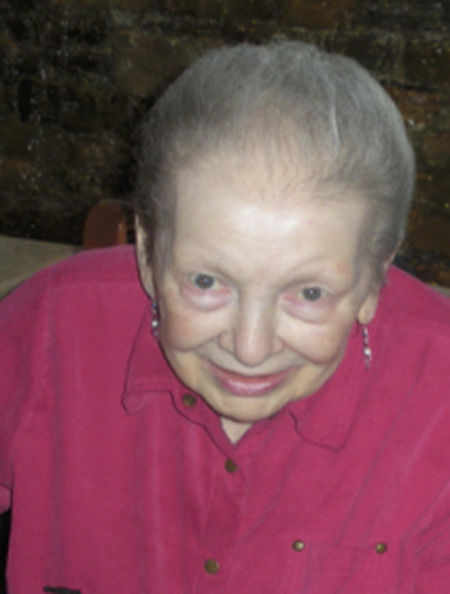 CEDAR FALLS — Jeanette Steiner, 82, of Waterloo, died Feb. 21 at NewAldaya Lifescapes in Cedar Falls.
She was born Sept. 5, 1935, on her family's farm near La Porte City, daughter of Gilbert and Edith (McNamee) Sinders. On Sept. 15, 1954, she married Edward Steiner at Sacred Heart Church in Waterloo.
She sang with her sisters in a group called The So and So's, worked as an operator for the Bell Telephone Co., as a bookkeeper for Sears Roebuck & Co., and as the proprietor of a home baking business. She served as the typesetter for the agricultural public relations firm Freiberg Frederick & Associates, volunteered for greyhound rescue organizations, and edited and published the magazine Greyhounds Today. She sold greyhound gifts and pet supplies through her mail order company, Teddy's Greyhound Treasures.
Survived by: a daughter, Deanne (Gary) of Traer; a son, Greg (Monica) of Allen, Texas; her grandchildren, Stefanie, Alexander, Megan and Tessa; her sisters, Beverly Boemecke (Joe) of Ventura, Calif., and Betty Wood (Owen) of Cedar Falls; her brothers, Bob Sinders (Peg) of Waterloo and Ed Sinders (Peggy) of Houston; and her many nieces and nephews.
Preceded in death by: her parents; her husband; and her brother Jerry Dean Sinders.
Celebration of life: 1 to 3 p.m. March 18 at New Aldaya Lifescapes Main Street. All who knew her are welcome.
Memorials: may be directed to the Michael J. Fox Foundation or Agape Fosters Animal Shelter.
She loved beating the odds, and did it by twice winning the Iowa Lottery's $100,000 game. Her family is grateful to the staff at New Aldaya and to Dr. David Breitkreuz for helping her beat the odds multiple times as she battled the effects of Parkinson's disease.