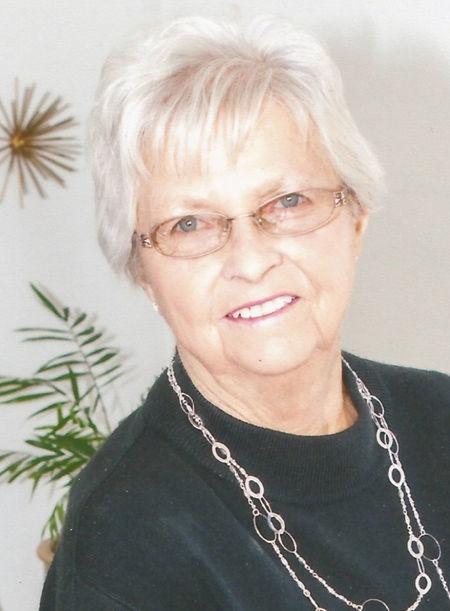 WAVERLY -- Janice Kay Wilson, 81, of Waverly, died Aug. 2 at UnityPoint Health-Allen Hospital.
She was born April 3, 1937, in Waterloo, daughter of Henry and Madeline Kurtz. She married Galen "Pedro" Wilson in 1956. He preceded her in death.
Jan graduated from Janesville High School in 1955. She worked at the Riviera Ballroom and Bowling Alley in Janesville for many years.
Survived by: her daughters, Debra "Deb" Wilson, Susan "Sue" Green and Julie (Alan) Fisher, Amy (Scott) Workman; her sons, William "Bill" Wilson and Ronald "Ron" Wilson; a brother, Arnie (Helen) Kurtz; her granddaughters, Crystal (James) Nelson, Terri (Phil) Claussen, Rachel Green, Tia (Billy) Ackerson, Jessica (Chad) Moothart, Jen (Cord) Van Sickle, Kayla (Drew) Rasmussen, Diana Grindberg and Jami Wilson; her grandsons, Levi Green and Cole Wilson; and 12 great-grandchildren.
Preceded in death by: her husband; a son, Michael "Mike" Wilson; a sister, Dorothy Woore; and her brothers, James, Delbert, Harold, Richard Paul and David.
Celebration of Life: from 2 to 5 p.m. Sunday, Aug. 26, at the Eagles Club, 2125 W. Lone Tree Road, Cedar Falls. All family and friends are welcome. Jan was cremated, and her ashes were given to her family.
Jan met and fell in love with Galen "Pedro" Wilson at the Riviera in Janesville, and they married soon after, ready to start their family. Together they raised a family full of love, strength, and support. Jan enjoyed spending time with her family, gardening, playing cards, and drinking beer.