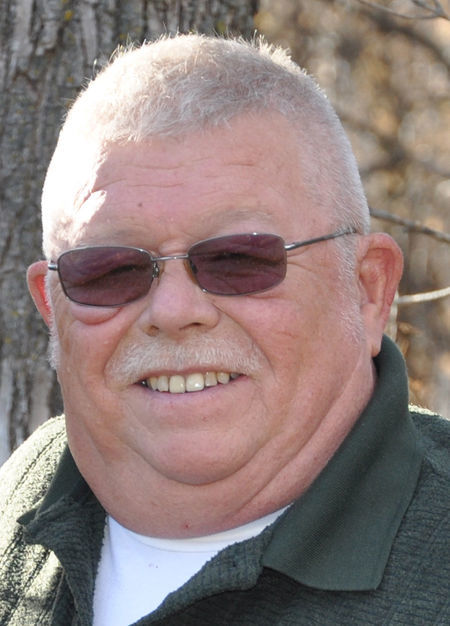 CHARLES CITY — James "Jim" Dettmer, 75, of Charles City, died at home Wednesday, July 11.
He was born June 15, 1943, in Waterloo, son of LaVern and Ruth (Bauer) Dettmer. He married Marilyn Beam on Nov. 7, 1964, at St. John United Church of Christ in rural Waverly.
Jim attended Tripoli Community School, graduating in 1962 and served in the U.S. Army. He farmed with his wife on a family farm, and he also hauled canned milk, raised hogs, was a truck driver and butcher.
Jim was a member of St. John Evangelical Lutheran Church. He was a longtime member of the Elks Lodge, serving as an officer and was twice named Elk of the Year.
Survived by: his wife; children, Dana (Mike) Oleson of Ionia, Jamie (Tanya) Dettmer of Tripoli and Lori (Dave) Dettmer of Sumner; grandchildren, Dylan (Heather) Borglum, Jade (Kevin) Dix, Mackenzie Dettmer, Ty Bergmann, Zachary Fretz, Nikki Dettmer, Brandon Cormeny and Kaydon Cormeny; great-grandchildren, Eli Dix, Isaiah Dix and Kinnick Dettmer; siblings, Jolene Lindsey, Eugene (Helen) Dettmer, Wayne Dettmer, Carol (Randy) Inman and Patty (Jerry) Steven; sisters-in-law, Shirley Beam and Helen Niesen; and many nieces, nephews, cousins and friends.
Preceded in death by: his parents; a brother, Steven; a son, Thomas John; a grandson, Nicholas Dettmer; a brother-in-law, Howard Beam; and Marilyn's parents, John and Wilma (Morgan) Beam.
Services: 10:30 a.m. Saturday, July 14, at St. John Evangelical Lutheran Church, with burial at Riverside Cemetery, Charles City. Visitation will be from 5 to 7 p.m. today, July 13, at Hauser Funeral Home, Charles City, and also for an hour before services Saturday at the church.
Jim had many hobbies throughout his life including slow pitch softball, farm tractor pulling, hunting, fishing, making furniture, gardening, cooking (both in the army and at home), playing schafkop and euchre, and he loved spending time with his family.