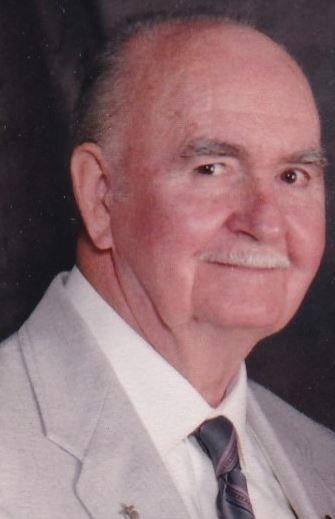 EVANSDALE --- Jack Lorraine Curtis, 98, died Thursday, Jan. 10, at Ravenwood Care and Rehabilitation Center, Waterloo.
He was born Jan. 19, 1920, in Fairbank, son of Merton and Nancy (Adams) Curtis. Jack graduated from Fairbank High School. He served in the U.S. Army from 1941-1945, attaining the rank of Tech 5 Sergeant. Jack received five bronze stars as he was in five major battles in World War II. On June 19, 1949, he married Verna Wierck at St. John's Lutheran Church in Fairbank Verna died on Aug. 10, 2015.
Jack worked various odd jobs until he started working at John Deere in Waterloo. He was employed there from 1946 until his retirement in 1981.
Survivors: two sons, Peter (Luci) Curtis and Christopher (Jenni) Curtis, both of Evansdale; two daughters, Susan Curtis (Larry Oberheu) of Waterloo and Meladee (Sheldon) Rokusek of Elk Run Heights; four grandchildren; and three great-grandchildren.
Preceded in death by: his parents; a son, Michael Curtis; three brothers, Franklin, Elmer and Howard Curtis; and three sisters, Lillian Halblieb, Mabel Polege and Elma Smith.
Services: 11 a.m. Wednesday, Jan. 16, at Woods Funeral Home, Fairbank, with burial in Fairbank Cemetery; visitation is 9 to 11 a.m. Wednesday at the funeral home. Military rights will be performed by the U.S. Army and the Fairbank American Legion Fortsch-Duffy Post 552.
Memorials: to the Fairbank American Legion or the Fairbank Veterans Park.
Jack loved to fish on the Mississippi River near Guttenburg, where he and Verna had a trailer for many years. He worked on many cars in his life and always had a big garden. Jack was proud of his military background and that he was a retiree of John Deere.