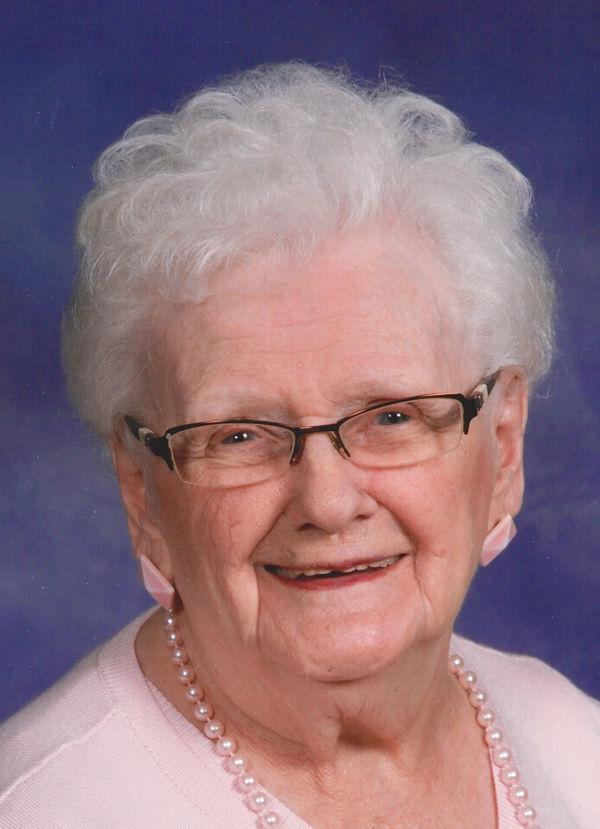 CEDAR FALLS — Iva Marie Colvin, 96, of Cedar Falls, died Sunday, Dec. 2, at Western Home Communities-Deery Suites.
She was born July 31, 1922, in Shell Rock, daughter of Daniel Webster and Gertrude (Miller) Cook. She married George F. Colvin on Nov. 1, 1941, in Cedar Falls. He died Aug. 26, 2009.
Iva Marie attended Janesville Elementary School, Lincoln Elementary School and was a 1940 graduate of Cedar Falls High School. She was a secretary and office manager for many years at both Roskamp Manufacturing and Jensen, Carey & Shoff Consulting Engineers. She later was a receptionist at the Western Home Communities, retiring in 2007.
Iva Marie was a member of First United Methodist Church in Cedar Falls and its Martha Circle. She was also a member of the Cedar Falls High School 1940 Group.
Survived by: a son, Tom L. (Carol Griglione) Colvin of Runnells; two daughters, Dianne M. (Jim L.) Larson of Cedar Falls and Suellyn K. (David A.) Brooks of Denver, Iowa; eight grandchildren, Michelle (Ryan) Besh, Chris (Kellie) Shoemaker, Keevan (Mike) Kosidowski, Penni Larson, Matt (Janice) Brooks, Josh (Cathy) Colvin, Sarah (Joel) Oltrogge and Allyson (Matt) McLaughlin; 19 great-grandchildren; three great-great-grandchildren; and numerous nieces and nephews.
Preceded in death by: her parents and husband; a son, David G. Colvin; a sister, Vivian Gerstenkorn; and a brother, Raymond E. Cook.
Services: 10:30 a.m. Wednesday, Dec. 5, at First United Methodist Church, with private burial in Greenwood Cemetery, both in Cedar Falls. Visitation is 4 to 7 p.m. today, Dec. 4, at Dahl-Van Hove-Schoof Funeral Home and one hour before service Wednesday at the church.
Memorials: may be directed to the church, Western Home Communities and the Animal Rescue League of Iowa in Des Moines.