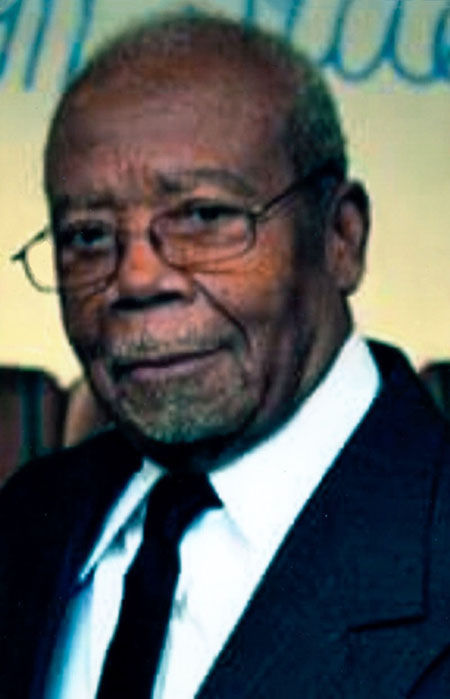 WATERLOO — Henry Lee Jackson, 85, of Waterloo, died Feb. 22 at Manor Care of natural causes.
He was born July 16, 1932, in Silver City, Miss., son of Katie Lee and the Rev. McCoy Tardy Sr. He married Frances Pernell on Oct. 25, 1958, in Preston, Minn.
Henry attended high school and left to enlist in the U.S. Marine Corps. He fought in the Korean War and received the Korean Service medal with honors, United Nations Service Medal, Purple Heart, National Defense Service Medal, Korean PUC and Good Conduct Medal. He worked for the U.S. Post Office at the Waterloo branch for many years before retiring.
He was a member of Antioch Baptist Church.
Survived by: his wife; two daughters, Eureka Graves of Waterloo and Anora (Isaiah) Martin of Minneapolis; five grandchildren and another expected; five sisters, the Rev. Helen (Manuel) Seenster, Ora Garner of Houston, Lena Moore, Deacon Ginger Shirley of Waterloo and Charlotte Monroe of Freeport, Ill.; two brothers, McCoy Tardy Jr. of College Park, Ga., and Marvin Monroe of Waterloo; an uncle, Roosevelt Tardy of Flint, Mich.; godson Cortez Bell; and nieces, nephews and friends.
Preceded in death by: his parents; four brothers; and five sisters.
Services: noon Monday, March 5, at Antioch Baptist Church, with burial at Fairview Cemetery, Waterloo, with military rites by Evansdale AMVETS Post 31, Waterloo Post 19 and the U.S. Marine Corps. Visitation will be from 5 to 7 p.m. today, March 4, and for an hour before services Monday, all at the church. Sanders Funeral Service is assisting the family.
Memorials: may be directed to the family at 4040 Homer St.
Henry was a devoted, protective, caring and loving husband. He truly lived, laughed and loved! He loved to eat good food, cooking, fishing and hunting. He loved all sports — especially boxing, and in the past had belts (semi-pro). He was fondly known as Bro, Tardy, Wimpy, Brother and Daddy-O.