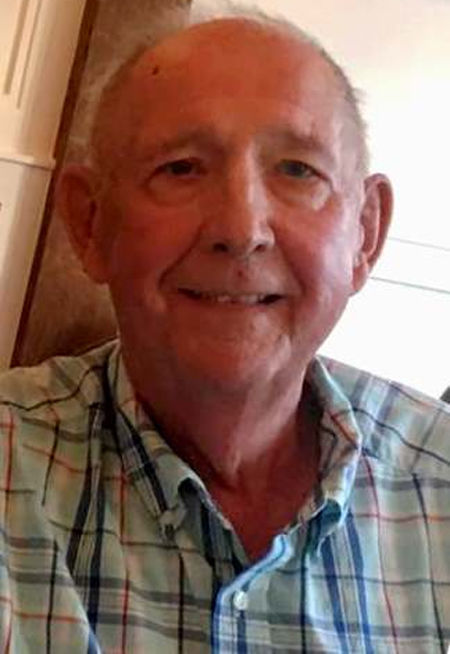 PARKERSBURG — Harry Joseph Eggers, 77, of Parkersburg, formerly of Waterloo, died Aug. 4 at Mercy Hospital in Des Moines of lung cancer.
He was born Feb. 17, 1941, at home in Marble Rock, son of Ivan and Lois (Schrader) Eggers. He married Nora Sloan on Feb. 3, 1959. She preceded him in death.
Harry worked at Rath Packing, John Deere, farmed and co-owned Tri City Tree Service, a tree trimming company, with his brother, Leland. During the 34 years he was employed at John Deere he was a union steward for UAW Local 838 much of that time. In 1970, he and his family moved to a farm north of Parkersburg and raised pigs, corn and sheep.
Harry served as a trustee and lay leader with Parkersburg United Methodist Church.
Survived by: his companion, Linda Schlichtmann; a son, Kenneth Eggers of Parkersburg; two daughters, Deborah (Randy) Eilderts of Ackley and Cynthia (Jim) Torvik of Waukee; two sisters, Bonnie (Joe) Brooks of Marshall, Mo., and Joyce (David) Young of Lyle, Minn.; 12 grandchildren; and 10 great-grandchildren.
Preceded in death by: his parents; his wife; three brothers, George, Leland and Butch; and a sister, Jean.
Memorial services: 10 a.m. Wednesday, Aug. 15, at Parkersburg United Methodist Church. Visitation will be for an hour before services at the church. A celebration of Harry's life will take place at the Eggers farm after the activities at the church are completed.
He taught his children the importance of family and hard work. They enjoyed frequent gatherings with family and annual fishing trips to Minnesota and Canada. He enjoyed fishing, hunting, gardening, Sudoku, watching "the crazies" (Days of Our Lives) and westerns on TV. Harry's greatest joy was his grandchildren.