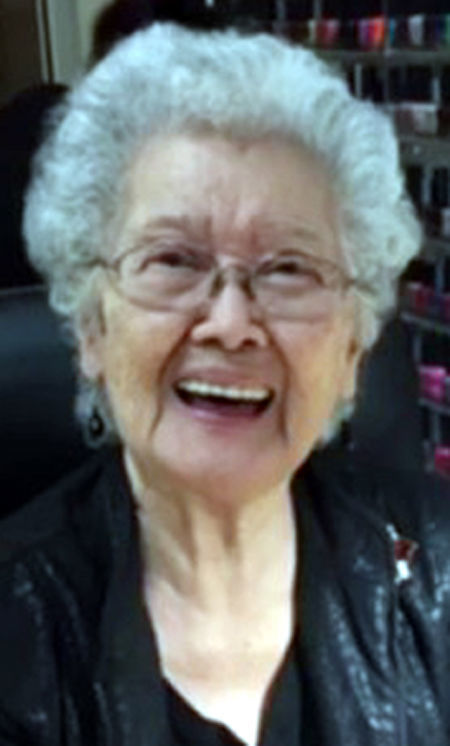 INDEPENDENCE -- Gloria L. Mohlis, 93, of Independence, died Wednesday, Feb. 28, at Lexington Estate in Independence.
She was born on Jan. 13, 1925, in the Philippines, daughter of Estaban and Generosa (Falcon) Salaysay. In 1946, she and George Loyal Abbott were married in the Philippines. They relocated to the United States and were later divorced. On Sept. 29, 1956, she married Archie Ruben Mohlis at the Little Brown Church in Nashua. He preceded her in death in 2013.
Mrs. Mohlis graduated from high school and attended college in the Philippines. She was a teller at the Security State Bank in Independence until she retired in 2005.
Mrs. Mohlis was an active member of the Independence community and helped with many projects over the years. She was a member of the Peoples Memorial Hospital Auxiliary and Hope Wesleyan Church.
Survived by: a daughter, Patricia Sauer of Rochester, Minn.; three sons, John Abbott of Gladbrook, David (Tara) Mohlis of Independence and Vern (Dawn McSweyn) Mohlis of Underwood, Wash.; 13 grandchildren and eight great-grandchildren; a sister, Ely Ulanday of Libertyville, Ill.; and her special friend, Malina Tegtmeier of Independence.
Preceded in death by: her husband; her parents; a grandson, Todd Sauer; a great-grandchild, Austin Sauer; and three brothers.
Services: 2 p.m. on Monday, March 5, at White Funeral Home, with burial at Mount Hope Cemetery, both in Independence. Visitation will be from 1 to 5 p.m. today, March 4, at the funeral home. Condolences may be left at www.White-MtHope.com.
Mrs. Mohlis also enjoyed fishing and playing cards.