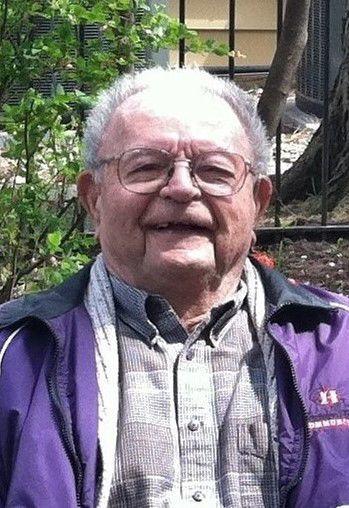 CEDAR FALLS — Glen "Van" Van Vark, 91, of Cedar Falls, died Saturday, Jan. 5, at home.
He was born Sept. 9, 1927, in Pella, son of Dingeman & Nellie (Kruseman) Van Vark. He married Lila Van Vliet on May 29, 1948, in Otley. She preceded him in death in August 1988. He married Lorraine Shissler in 1990; they divorced in 2001.
Glen graduated from Pella High and earned his bachelor's degree from the University of Iowa. He served in the U.S. Navy during World War II and was honorably discharged as a petty officer first class. Glen was co-owner of Pete and Van's Western Auto on Main Street in Cedar Falls and later worked as an accountant for Don Havens Co. until his retirement. After retiring, he served with the Retired Senior Volunteer Program (RSVP) as a tax preparer, respite companion and small claims court mediator until 2018. He had been a Boy Scout leader and YMCA youth swimming volunteer.
Survived by: two sons, Joel (Michele) Van Vark of Johnston and Jay Van Vark; three daughters, Vicki (Jay) Edelnant of Cedar Falls, Ellen (Albert) Cram of Iowa City and Gail Donovan of La Porte City; nine grandchildren, Noah Edelnant, Julia Edelnant, Dakota Donovan, Alyssa Van Vark, Chelsea Van Vark, Austin Van Vark, Jared Van Vark, Audrey Van Vark and Ross Cram; four great-grandchildren, Sidney and Ethan Donovan and Eleanor and Steven Nenow; and a brother, Leo (Rose) Van Vark of Pella.
Preceded in death by: his parents, wives and a grandson, Benjamin Kibbee.
Services: 10 a.m. Friday, Jan. 11, at Dahl-Van Hove-Schoof Funeral Home, with burial in Greenwood Cemetery. Military honors will be conducted by Cedar Falls AMVETS Post 49. Visitation will be from 5 to 7 p.m. Thursday and one hour prior to service time at the funeral home.
Memorials: may be directed to the Salvation Army or Western Home Foundation.
He was a world traveler. He was always eager to visit with friends, customers, fellow travelers and others. He enjoyed playing cards and swimming. In their youth, he gave his kids "alligator" and "bucking bronco" rides in the pool. During his years as a retailer, he expected dinner at 6 p.m. sharp as he often went back to the store to do "bookwork."