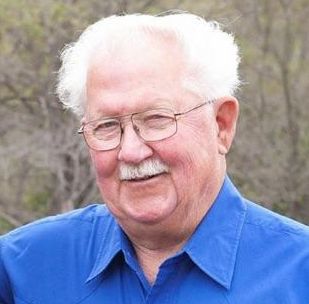 WESTGATE — Gayle Gene Tellin, 72, of Westgate, died Saturday, March 10, at Covenant Medical Center in Waterloo.
He was born Dec. 12, 1945, in Oelwein, son of Donald and Martha (Sabin) Tellin. He married Deloris Saathoff on June 24, 1967, at St. Peter Lutheran Church.
He graduated from West Central High School in Maynard in 1963. He entered the U.S. Navy and served on the USS Enterprise as a communications technician until 1966. He retired from Qwest in 2004. He was a member of St. Peter Lutheran Church, where he was a church elder. He also served as a Fayette County supervisor, CWA Union president, Democratic president of Fayette County and Commander of American Legion Post 92.
Survived by: his wife; three daughters, Christina (Brian) Andrews of Cedar Falls, Kimberly (Chad) Block of Tripoli and Chantel (David) Getter of Urbandale; eight grandchildren, Casey, Chance and Eve Andrews, Dylan and Lauren Block and Evan, Bryce and Carly Getter; two brothers, William (Joan) Tellin and Dennis (Jeanne) Tellin; a sister, Linda (Gaylen) Bell; six sisters-in-law, Betty Damon, Delma (Ron) Abbott and Becky Saathoff of Oelwein, Bernice (Dick) Keegan of Arizona, Margie (Jim) Adams and Judy (George) Adams of Clinton; a brother-in-law, George (Donna) Saathoff of Oelwein; and many nieces, nephews and cousins.
Preceded in death by: his parents; four brothers-in-law, Bob and Bernard Saathoff, Loyal (Bud) Schult, Paul (Toby) Damon; and two sisters-in-law, Joan Schult and Janette Saathoff.
Services: 10:30 a.m. Thursday, March 15, at St. Peter Lutheran Church, Westgate, with burial in the church cemetery. Visitation will be from 4 to 7 p.m. Wednesday, March 14, at the Geilenfeld Funeral Home, Oelwein, and for an hour before services Thursday at the church.
Family memorial fund: has been established.
Gayle enjoyed playing cards, fishing (especially in Canada), deer hunting, following the Hawkeyes and the Vikings and playing softball for the Westgate Tigers. His greatest love was his time spent with his family. He led a very active life and will be dearly missed by all who knew him.