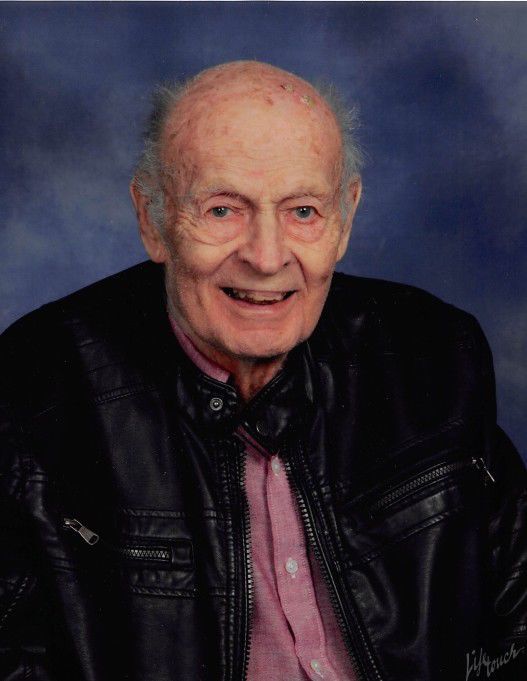 REINBECK — Frederick W. "Fred" Strohbehn, 88, of Reinbeck, died Saturday, March 10, at The Elms Assisted Living in Reinbeck.
He was born Sept. 14, 1929, in Worthington, Minn., to John Carson and Dorothy (Montgomery) Strohbehn. He married Ruth Helen Nordskog on Dec. 27, 1956.
He graduated from Reinbeck High School in 1947. He then went on to study agriculture at Iowa State University in Ames for three years. He started his farming career with his father in 1950. Fred and his father specialized in buying cattle and pigs and marketing them at Iowa packing or slaughter plants or the Chicago Stockyards. They grew mostly corn, oats, pasture or hay and later, soybeans.
He was a member of Congregational United Church of Christ. He also was active in the Farm Bureau and Iowa and National Cattlemen's Association. He helped build a new Grundy County Museum in Morrison in 1999 and published a history book in 2006 titled, "From the Tall Grass Prairie to Hugh Grain Fields." Due to his involvement in the Self Help Mission in Waverly, there is a Fred Strohbehn Learning Center for Advancement of Agriculture in Nicaragua. He was a member of the Reinbeck Masonic Coin Lodge #394.
Survived by: his sons, Philip (Audrey Schmitz) Strohbehn of Webster City, and Karl (Connie) Strohbehn and Paul (Caryn) Strohbehn, both of Reinbeck; his grandchildren, Casey Wente of Colorado Springs, Colo., Aaron (Silvia) McCoy of North Port, Fla., Shannon (Jill) McCoy of Adel, Brandy (Matt) Sealman and Vasily Strohbehn, both of Reinbeck, Alyona Strohbehn of Cedar Falls, Dmitriy Strohbehn, Marina Strohbehn, Nicholas (Melanie) Strohbehn, Wesley (Sadi) Strohbehn and Ryan Strohbehn, all of Reinbeck; his great-grandchildren, Eric Steffens, Emili, Courtney and Grace DeGroote, Cael, Connor and Emma McCoy and Paige, Lauren, Addison and Emerson Strohbehn; a sister, Margaret (Gerald) Ehrig of Reinbeck.
Preceded in death by: his wife; and two sisters, Lavon (Russell) Roberts and Myrna (Paul) Shaff.
Services: 10:30 a.m. Friday, March 16, at the Union Congregational United Church of Christ, Reinbeck, with burial in the Reinbeck Cemetery. Visitation is 4 to 7 p.m. Thursday, March 15, at French-Hand Funeral Home, Reinbeck, with a 6:30 p.m. Masonic service.
Memorials: may be directed to the family where they plan to donate to Cedar Valley Hospice at a later time.
Fred's greatest joy was his family. He enjoyed visits from his grandchildren and great-grandchildren while a resident at The Elms. His family will miss him dearly and through his many accomplishments, especially with his farming career, his legacy will live on and be passed on to the future Strohbehn generations.