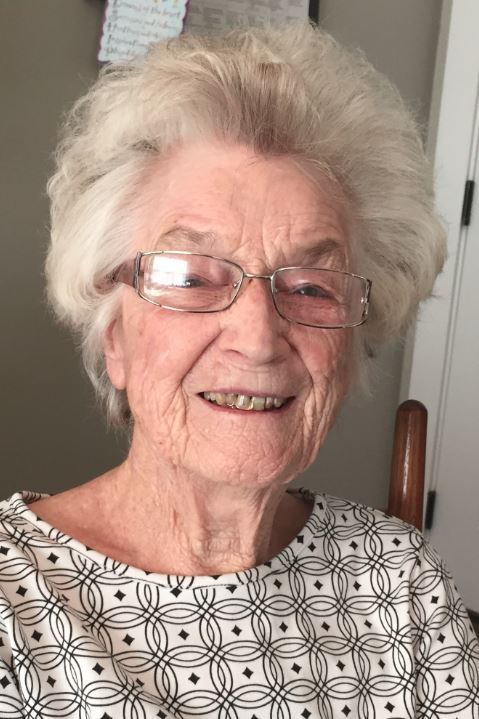 WATERLOO -- Fern M. Carroll of Maryville, Tenn., formerly of Waterloo, died Thursday, Aug. 9, at Cloverhill Senior Living in Maryville.
She was born Dec. 3, 1927, in Clarksville, daughter of Hazel and Ray Loomis. On June 19, 1949, she married George W. Carroll in Waterloo. Fern worked as a bookkeeper at the Rath Employee Credit Union of Waterloo for more than 40 years until her retirement in 1992. Since then she has split her time between her homes and families in Waterloo and Maryville.
Survivors: a son, Marvin (Carol) Carroll of Waterloo; a daughter, Gay (James Lester) Orr of Maryville, Tenn.; a sister, LaVerna (Loomis) Jacobs of Clarksville; her grandchildren, Matthew John Wedemeier-Carroll, Courtney Orr and Alex Orr; two great-grandchildren; numerous cousins, nieces, nephews and a very special furry friend, Tommy.
Preceded in death by: her parents; her husband of 52 years, George W Carroll; brothers, Lawrence Loomis and Bobby Jo Loomis; and a sister, Vera (Loomis) Hinders.
Services: 2 p.m. Wednesday, Aug. 15, at First Presbyterian Church, Waterloo, with burial in Garden of Memories Cemetery. Visitation is for an hour prior to services at the church. Parrott & Wood Chapel of Memories, an Overton Family Service in Waterloo is assisting the family.
Memorials: In lieu of flowers memorials to the family, First Presbyterian Church, 505 Franklin St, Waterloo, IA. 50703, or New Providence Presbyterian Church, 703 W Broadway, Maryville, TN 37803.
The family extends gratitude to the gracious staff of Cloverhill Senior Living for their tender loving care and concern.