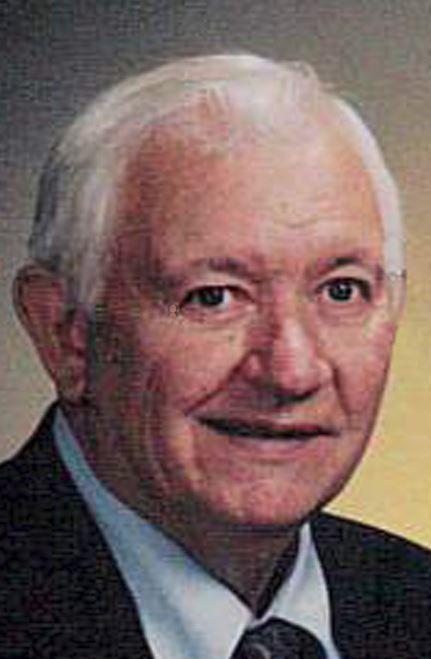 WAVERLY -- Ernest Ubbe Dreesman, 85, formerly of Waverly, died Tuesday, April 10, at The Meadows, Shell Rock.
He was born July 21, 1932, in rural Aplington, son of Tom and Etta (Reiter) Dreesman. He attended country school near Allison, taking his eighth-grade exams at the age of 12 and then left school to help his parents on the farm. They farmed at several farms around the area and settled in Waverly in 1950. Ernie married Judith Ingersoll on June 10, 1951. They divorced in 1977. On Jan. 5, 1985, he married Barbara Pickering of Keystone. She died in 2009.
Ernie first worked as a hired hand at the Epley farm, then bought his a farm one mile north of Horton. He hauled milk for the Plainfield Creamery, worked at the Marshall canning factory, did custom feed grinding, and worked at Shield Bantam for 14 years and then Moorman feeds, where he worked his way up to a management position. He also sold automatic fly control systems.
Survivors: four children, Tom Dreesman of Tama, Don Dreesman of Iowa Falls, Janet Dreesman of Ames and Mike (Tracy) Dreesman of Cedar Falls; 11 grandchildren, Billy, Tommy, Matthew, Joshua, Shawn Judy, Sonny, Melissa, Natalie, Angela, and Allie, and 26 great-grandchildren; four stepchildren, Dianne (Dick) Pickart of Van Horne, Debbie (Douglas) Johnson of Bonita Springs, Fla., Derrick (Peggy) Pickering of Van Horne, and Doyle (Sharon) Pickering of Mechanicsville; many stepgrandchildren and stepgreat-grandchildren; a sister, Esther Lageschulte of Shell Rock; four brothers, Eugene (Betty) Dreesman of Clarksville, Fred (Kay) Dreesman of Waverly, Dick (Velda) Dreesman of Waverly and Larry (Mary) Dreesman of Waverly.
Preceded in death by: his parents, his wife, Barb; two sisters, Angeline in 2009 and Norma in 2016; and three brothers and sisters in infancy.
Services: 10:30 a.m. Tuesday, April 17, at Heritage United Methodist Church, Waverly, with burial in Harlington Cemetery, Waverly. Visitation will be 4 to 7 p.m. Monday at Kaiser-Corson Funeral Home, Waverly.
Memorials: to the family.
Ernie and Barb made the best of those trips, and he lovingly cared for Barb, but was very grateful for hospice when they came to help him care for the love of his life.