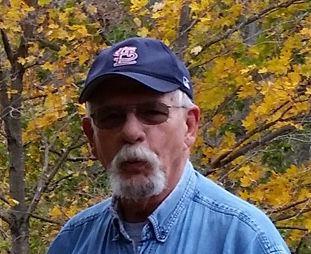 WATERLOO -- Edward D. "Ed" Ahlf, 77, of Clinton, formerly of Waterloo, died Wednesday, Nov. 7, at Alverno Health Care Facility.
He was born Oct. 15, 1941, in Muscatine, son of Edward D. and Irene J. (Deems) Ahlf.
He graduated from Muscatine High School and attended the University of Northern Iowa. He received his master's degree in social studies from the University of Iowa. Ed taught social studies and American history at Northeast High School. He was in the motorcycle business for many years, at one time owning and operating Illowa Motorsports in Clinton. He had been a freelance writer for a motorcycle newsletter in Missouri for a short time. He was a life member of the American Motorcyclist Association and the BMW Motorcycle Club. 
Survived by: his significant other, Liz Clements of Clinton; a sister, Denise (Glen) Monson of Dixon, Ill.; a brother, Bill (Paula) Ahlf of Altoona; and his nieces, nephews and friends.
Preceded in death by: his parents. 
Services: In following Ed's wishes, cremation rites have been accorded. A gathering of family and friends will be held from 10 to 10:30 a.m. Wednesday, Nov. 14, at the Pape Funeral Home in Clinton, with a memorial service beginning at 10:30 a.m. Burial will follow in Greenwood Cemetery, Muscatine, with a graveside service at approximately 1:30 p.m. the same day.
Memorials: may be made to the Clinton Salvation Army.
Ed enjoyed traveling, reading and going on picnics.