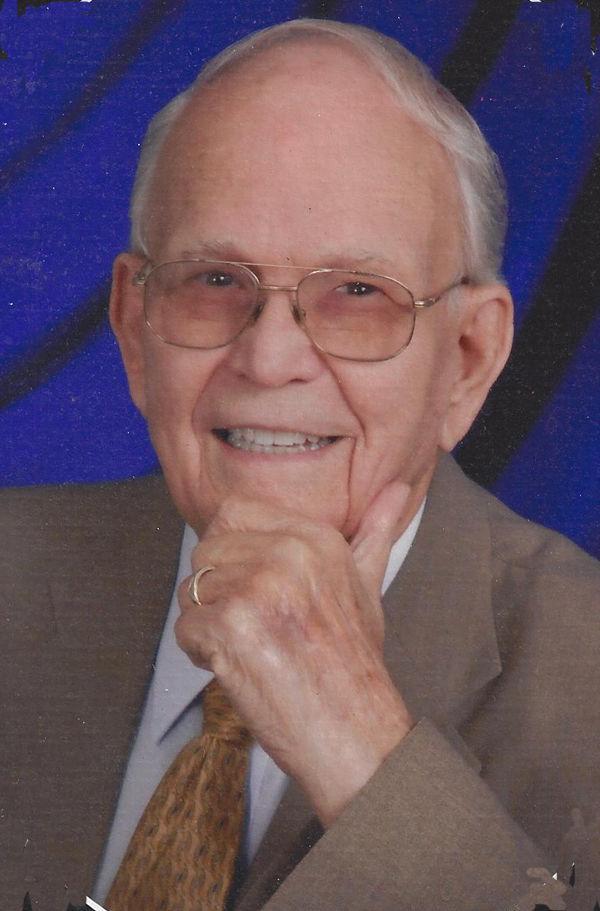 WATERLOO — Edgar Alpheus Johnston, 92, of Inverness, Fla., died Monday, Jan. 28, at Vitas Healthcare Hospice Unit in Lecanto, Fla.
He was born on April 11, 1926, in Bonnots Mill, Mo., to Charles and Anna Marie (Vossen) Johnston. He married LaVerne Autenreith; she preceded him in death on Dec. 3, 1992. He then married Ruby Jane Norris; she preceded him in death on Jan. 13, 2017.
Edgar served in the U.S. Navy during World War II until 1946. He was a foundry worker at the John Deere Tractor Works in Waterloo for 32 years.
He was one of the first members of Falls Avenue Wesleyan Church in Waterloo and helped build the church building. He was also a fourth-grade Sunday School teacher for many years. He was a member of the Hernando Church of the Nazarene in Hernando, Fla.
Survived by: his son, Lorin (Sherry) Johnston of Sarasota, Fla.; a daughter, Alverna (Larry) Magee of Waterloo; eight grandchildren; 11 great-grandchildren; a brother, Wayne Johnston of Peculiar, Mo.; and two sisters, Mildred Baatz of Traverse City, Mich., and Dorothy Desmond of Jefferson City, Mo.
You have free articles remaining.
Preceded in death by: his first wife, LaVerne; second wife, Ruby Jane; a son, Terry Joe Johnston; a brother, Lincoln Johnston; and a sister, Loraine Ashton.
Services: 11 a.m. Wednesday, April 17, at Kearns Funeral Service, Kimball Chapel, with burial at Garden of Memories Cemetery. Visitation will be for an hour before services at Kearns.
Memorials in lieu of flowers: may be directed to the family.
He was a resident of Citrus County, FL for over 30 years after relocating from Waterloo. He collected and sold hubcaps. Edgar was generous, loving and loyal to God, his family, church family and friends. Telling and hearing jokes were a high priority. He was a good example to his family.