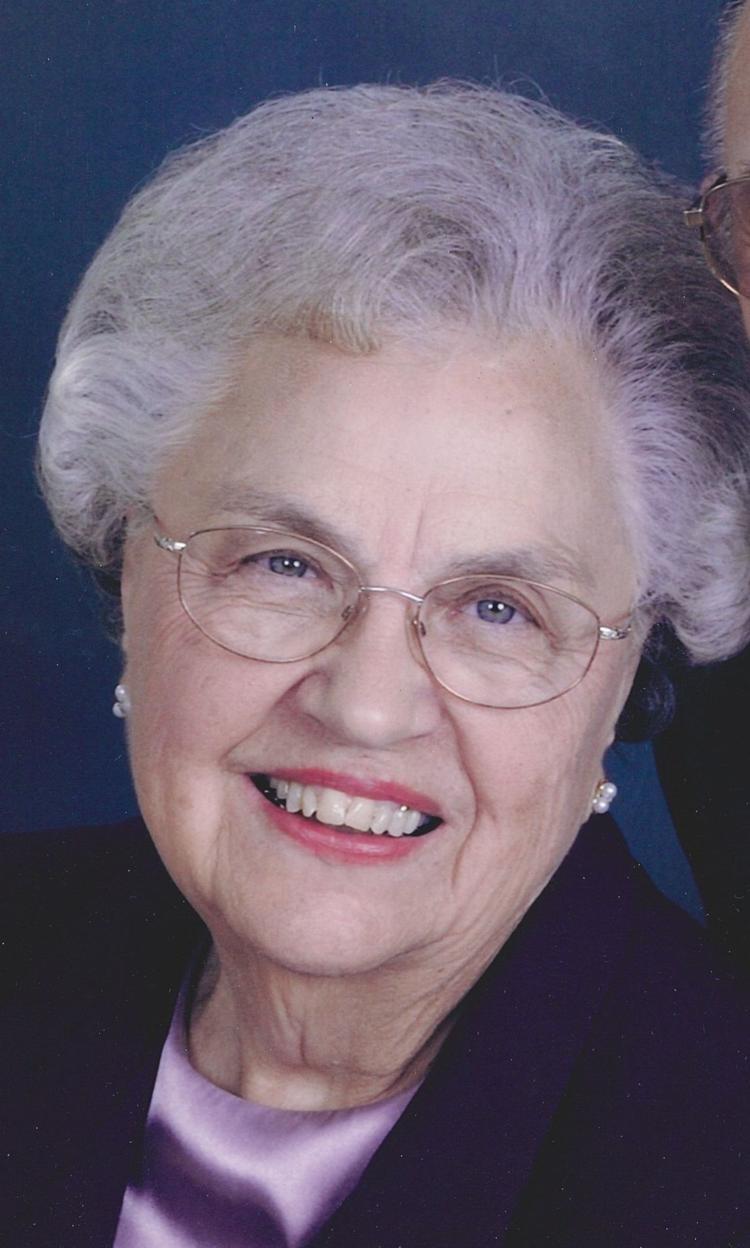 CEDAR FALLS — Dorothy Juhl Zelle, 90, of Cedar Falls, died Thursday, Aug. 30, at NewAldaya Lifescapes.
She was born May 3, 1928, in rural Dike, daughter of Henry and Leona (Wedeking) Brandhorst. She married Eugene Juhl on Feb. 19, 1955, at St. Paul's Lutheran Church in Waverly. He preceded her in death on Aug. 19, 1985. She married Herbert Zelle on July 12, 2003, at St. Paul's Lutheran Church in Waverly. He preceded her in death on Dec. 21, 2005.
Dorothy graduated from Cedar Falls High School. She earned her B.A. from Capital University in Columbus, Ohio, and her M.A. from Washington University in St. Louis. Dorothy worked for many years for Lutheran Services in Iowa. She was a past board member of both NewAldaya Lifescapes and the Farm Bureau.
Survived by: a daughter, Jane (Rick) Juchems of Plainfield; two sons, John (Anna) Juhl of Forest Hills, N.Y., and Edward (Gayle) Juhl of Hudson; a foster son, Herman (Darla) Radke of Muscatine; three stepdaughters, Barb (Jim) Anderson of Waverly, Pam (Dale) MacNaughton of Kingwood, Texas, and Merrilee (Don) Betts of Cedar Falls; a stepson, Douglas Zelle of Waverly; five grandchildren, Nathanial (Kristin) Juchems, Elizabeth Juchems, Leah (Eric) Lewis, Rachael Juhl and Mitch Juhl; three great-grandchildren, Gabriel and Katherine Juchems and Henry Lewis; and three sisters-in-law, Lorrain Maupin of Shell Rock, Harriet (Kenneth) Blockhus of Elgin and Joan Kratchmer of Waverly.
Preceded in death by: her parents; both husbands; and a sister, Margaret Borchelt.
Services: 10:30 a.m. Tuesday, Sept. 4, at Zion Lutheran Church, rural Hudson, with burial in the church cemetery. Visitation will be from 4 to 6 p.m. Monday, Sept. 3, at Dahl-Van Hove-Schoof Funeral Home, Cedar Falls, and one hour before services at the church.
Memorials: may be directed to NewAldaya Lifescapes and Lutheran Services in Iowa (LSI).
Dorothy enjoyed gardening, reading, baking and travelled extensively around the world.