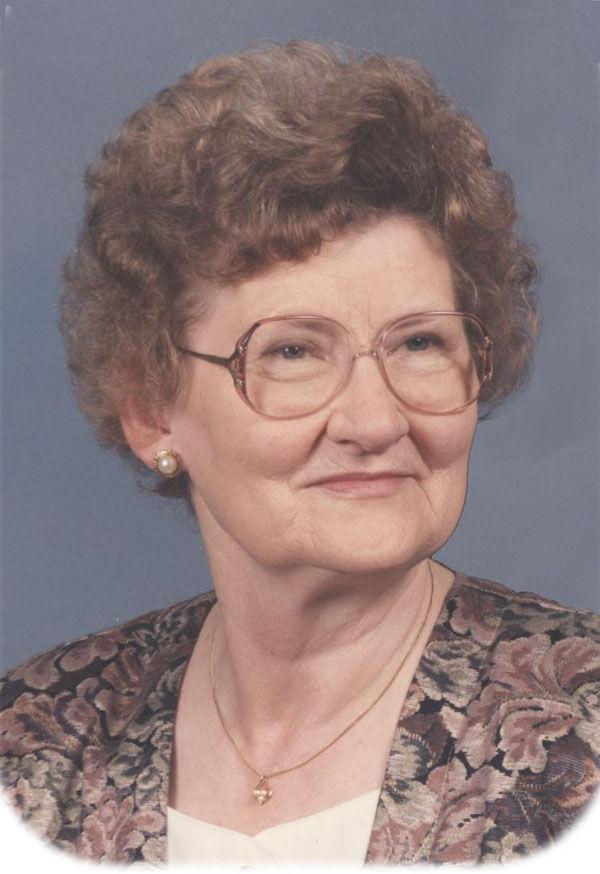 CEDAR FALLS — Dorothy Goodenbour, 91, of Cedar Falls, formerly of Waterloo, died Tuesday, Dec. 4, at the Elizabeth Martin Center of Western Home Communities after a lengthy battle with Alzheimer's disease.
She was born Aug. 13, 1927, on a farm in rural Waverly, daughter of Carl and Martha Brandt Leisinger. She married Curtice Dean Goodenbour on May 20, 1956, at St. Paul's Lutheran Church in Waverly; he died Dec. 19, 2004.
Dorothy attended country school in Waverly through eighth grade and in 1985 she obtained her GED. She worked briefly at the Black's Department Store in downtown Waterloo but spent most of her life as a homemaker.
She was an active member of Zion Evangelical Lutheran Church in Waterloo, where she taught Sunday School and was involved with the Lydia Circle.
Survived by: a son, Bruce (Deborah) Goodenbour of Cedar Falls; two daughters, Jane (Dean) Van Loh of Iowa City and Pam (Phil) Schaefer of Asbury; six grandchildren, Jeff (Mairin Finn) Goodenbour, Doug (Briana) Goodenbour, Chris (Amy) Van Loh, Mike (Heather Molyneux) Van Loh, Melissa (Shaun Ruff) Schaefer and Dan (Kristin) Schaefer; seven great-grandchildren, Gavin, Nora, Aiden, Callen, Emmett, Ryder and Easton, plus one expected in June 2019; and a sister, Delores Banser of Waverly.
Preceded in death by: three brothers, Melvin, Leonard and Erwin Leisinger; a brother-in-law, Lester Banser; and two sisters-in-law, Darlene and Alice.
Services: 10:30 a.m. Monday, Dec. 10, at Zion Evangelical Lutheran Church, with burial in Garden of Memories Cemetery, both in Waterloo. Visitation will be from 2 to 5 p.m. Sunday, Dec. 9, at Locke Funeral Home, Waterloo, and for an hour before services at the church.
Memorials: may be directed to the church, Western Home Communities or Cedar Valley Hospice.