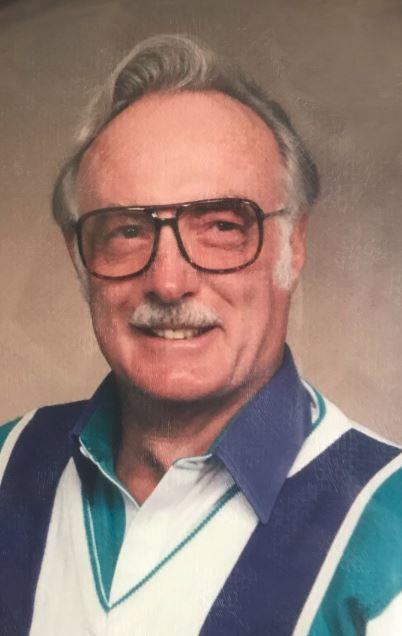 WATERLOO — Donald J. "Don" Hurst, 90, of Waterloo, died Friday, Sept. 13.
He was born July 11, 1929, in Waterloo, son of George and Grace Stafford Hurst. He married Marilyn King. Don married Gloria Mae Keough in 1958; she died Feb. 7, 1990. He married Elma Rogers Tyson in 2012; she died Feb. 12, 2016.
Don graduated from Waterloo West High School in 1948. He was a master plumber, and owner of Hurst Plumbing, Hurst Excavating and Hurst Holding Company with his twin brother, Richard.
Survived by: two daughters, Cheryl (Tom) Willoughby of Richmond Hill' Ga., and Sandra Alexander of Waterloo; three sons, James (Deborah) Hurst of Denver' Brett (Kim) Hurst of Waterloo and Steven (Lori) Hurst of Renwick; 10 grandchildren, Sean Hurst, Cody Hurst, Dane Hurst, Michael Willoughby, Ryan Willoughby, Sara Don Willoughby, Stefan Hurst, Christian Hurst, Crystal Stone and Pearl Alexander; seven great-grandchildren; his brother, Wesley Hurst of Pittsburgh; and a sister, Colleen (Harold) Brown of Waterloo.
You have free articles remaining.
Preceded in death by: his parents; a son, Michael Hurst; twin brother and his business partner of over 60 years, Richard; and a sister, Norma Kirkland.
Visitation: from 4 to 7 p.m. Thursday, Sept. 19, at Locke Funeral Home, with inurnment to take place in Waterloo Memorial Park Cemetery at a later date.
Memorials: may be directed to the family.
Don was an excellent tennis player for most of his life. He was also a nationally renowned antiques collector.
To plant a tree in memory of Donald Hurst as a living tribute, please visit Tribute Store.