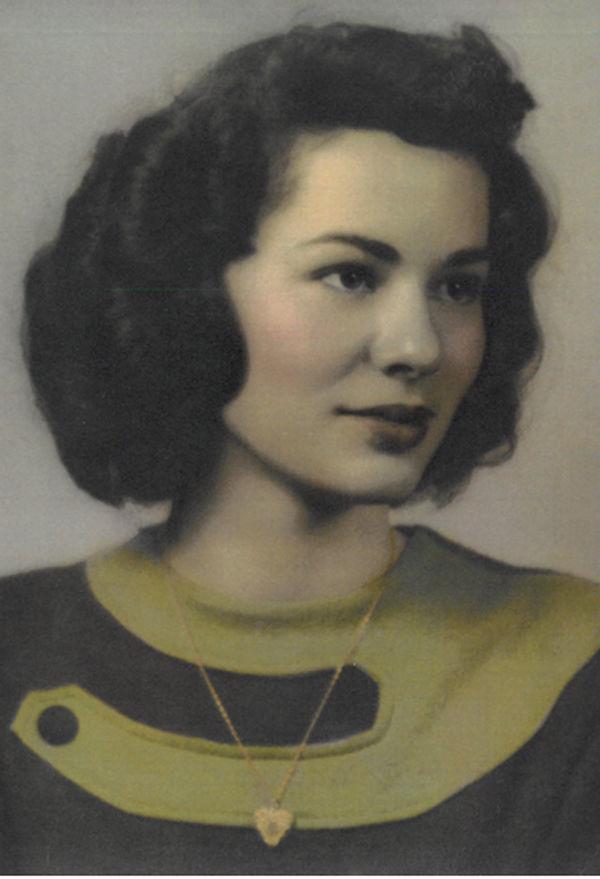 HUDSON — DeVee Arlene Wumkes, 89, of Hudson, died Nov. 9 at the Cedar Valley Hospice Home.
She was born May 16, 1929, in Littleton, daughter of Clyde C. and Blanch M. (Brown) Wilson. She married Robert D. Wumkes on Feb. 27, 1951, at the Methodist Church in Nevada, Iowa.
DeVee graduated from Independence High School in 1947 where she was a gymnastic cheerleader and baton twirler. She worked at Waterloo Collection Co, first for Bobbi White and then for Betty Seamans. She then became head bookkeeper at Medical Associates for Doctors Addison, Cameron, Dolan, Jeffries, Moes and Schmidt. She held this position for 20 years, retiring in 1991.
Survived by: her husband; four children, Tonya (Ron) Neuberger of Hudson, Robin Courbat of Waterloo, Bernie Wumkes of Cedar Falls and Dawn (Jim) Knuth of Johnston; 10 grandchildren, Tasha (Bryce) Halupnick, Tarah (Carson) Tigges, Shaun (Stacey) Courbat, Shelby (Jay) Schalk, Sasha (Nick) Aarsen, Shaun Wumkes (Rachel Smith), Taylor (Karl) Peterson, Tory Knuth, Jay Knuth and Taryn Knuth; 18 great-grandchildren, Teagan Honermann, Ty, Trace and Taelyn Halupnick, Brady Berg, Eli and Indy Tigges, Jakob, Chase and Cade Courbat, Nicholas Schmidt, Reese Schalk, Rhett and Cal Aarsen;, Von, Deven and Gianna Wumkes, and Tessa Peterson; a brother, Warren (Jeannie) Wilson of Red Wing, Minn.; and many nieces and nephews.
You have free articles remaining.
Preceded in death by: her parents; four brothers, John Albright, Dean Wilson, George Wilson and Earl Wilson; three sisters, Addie Head, Eileen Beck Siedlecki and Nadine Green; and a son-in-law, Nick Courbat.
Celebration of Life: will take place next summer in Clear Lake. She has been cremated, per her wishes.
Memorials: may be directed to the family.
Most important to DeVee were her family and faith. She loved spending summers at Clear Lake and was a permanent fixture at her grandkids' many events. She was an exceptional bowler, enjoyed dancing, the Cubs, Silver Sneakers class, and walks to the Post Office with her dachshund, Nellie.