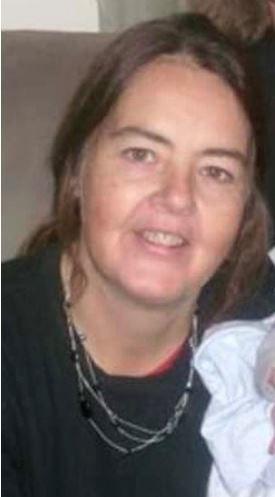 Deborah Ann Dill-Roster went home to Jesus, at the age of 56, on August 10th, 2019 after a 14 year battle with leukemia.
Debbie was born on June 7th, 1963 in Charles City, IA. Daughter of Henry "Jack" & Marjorie Dill, Debbie married Roger Roster at the age of 18 and they had four children. They later divorced.
Debbie was a homemaker and loved her children deeply. She was an avid journaler and a free spirit. Debbie always tried to help when she was around, especially with her grandchildren. She had a special way about her that touched many lives.
Debbie was survived by her children: Josh Roster, Joey (Jenny) Roster, Matthew (Amber) Roster, and Lisa "Shantell" Roster.
You have free articles remaining.
Her 10 grandchildren, Chloe, Maddelynn, Henry, Kyler, Branden, Quincy, Kaeden, Malachi, Gavin and Lilian. Her siblings Steve (Theresa) Sullivan, Kim (Clyde) McDaniel, Kathy (Kiffin) Coggins, Julie (Kenny Gardner) Dill, Kevin (Tammy) Dill, and Deann (Kenny) Backen. Uncles Edward Dill and Gary (Becky) Usher; and by many nieces, nephews, cousins, and a lot of friends.
Meeting her at the gates of Heaven are her father, mother, grandparents, uncles, aunts, a cousin, and her nephew, Scotty.
Debbie will be remembered for her strong love of Jesus Christ, always having her Bible in hand and sharing the wisdom of our Lord and her giving heart.
Celebration of Life: 2 p.m. Friday, Aug. 16, at Countryside Vineyard Church, Evansdale.
To plant a tree in memory of Deborah Roster as a living tribute, please visit Tribute Store.