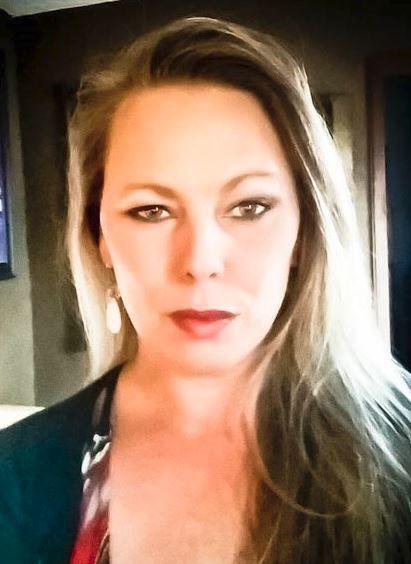 CEDAR FALLS — Danielle Nichol "Dani" Hagberg, 42, of Cedar Falls, died Oct. 27.
She was born Aug. 15, 1977, at Sartori Hospital in Cedar Falls, to James T., aka JR, and Shelley A. (Danielson) Robison. She married Scott Erik Hagberg on Nov. 17, 2001, in Cedar Falls.
Dani owned and operated Danielle Hagberg Photography and was a mother.
You have free articles remaining.
Survived by: her husband; a son, Jarrett (girlfriend Sierra O'Rourke) McFarlane, 3rd class petty officer in the U.S. Navy stationed at Portsmouth Naval Shipyard in Kittery, Maine; a daughter, Alexandria Conlin of Ankeny; her mother, Shelley A. (wife Debbie Young) Danielson of Colorado Springs, Colo.; her father, of Dike; a brother, James Jr. "JJ" (wife Brittney) Hill-Robison of Waterloo; a sister-in-law, Melissa (husband Eric) Kramer of Waverly; and aunts, uncles, nieces, nephews, great-nieces, cousins, and friends.
Preceded in death by: maternal grandparents, Floyd C. and Karen D. Danielson; and paternal grandparents, Orval J. and Anna B. Robison.
Celebration of Life: 10:30 a.m. Saturday, Nov. 9, at Prairie Lakes Church, with burial at Greeenwood Cemetery, both in Cedar Falls. The family will host a luncheon at the church following the service; all are invited to attend. Visitation will be from 4 to 8 p.m. Friday at the church.
Memorials: may be directed to Cedar Bend Humane Society, Waterloo.
She will always be remembered for her beautiful smile, her huge heart, her dedication to her family, her ability to love unconditionally and her fierce devotion! In 1996, Dani became a mother; this was the greatest journey of her life. Dani was a dedicated mother, first and foremost.
To plant a tree in memory of Danielle Hagberg as a living tribute, please visit Tribute Store.