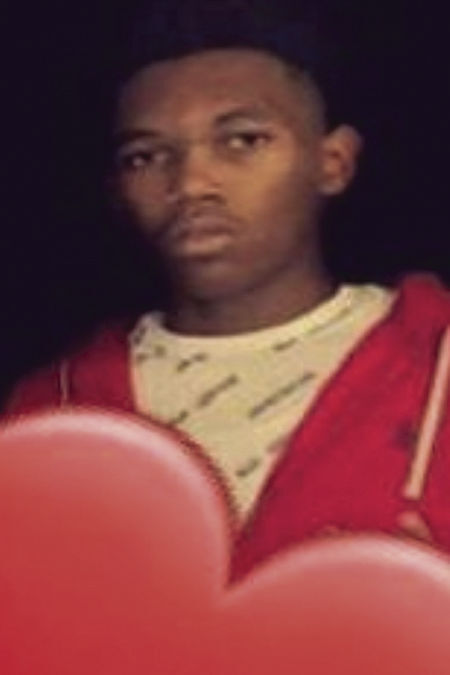 Cortez J. Harrison was born November 3, 2004 in Sacramento, CA to Corey Harrison and LaQuanesha Wise. He was affectionately known as Papa, Pop, Tezzy, and Tez. At birth Cortez was a fighter. He was in the Intensive Care Unit (ICU) for 30 days. With God by his side and his fighting spirit he came through stronger and plumper than ever. He was known to have a big appetite. Cortez was happy and had a contagious laugh. His two fingers were his best friends. You could not pry them out of his mouth (no pacifier for me, mom). This continued until the age of 10. He was teased, but it didn't bother him a bit.
Cortez attended Cunningham Elementary School (Waterloo, IA), Peter J. Shields (Sacramento, CA), and Carver Middle School (Waterloo, IA). He was active in church. He attended Payne AME Church where he was a praise dancer.
As Cortez grew up, he watched his siblings play sports (Jeremiah, Zachariah, and Corrie). He knew if they could do it, he could too and he did. Cortez excelled in football, wrestling and basketball. His true love was basketball. He played for the Balldogs and the Waterloo Salvation Army. He also played for Rancho Cordova Superstars and Cordova Baptist Church in California. His time with the Balldogs was memorable as his coaches and teammates loved his energy and "swag." Energy is the word! If you knew Cortez, his talent, attitude, and intensity spoke for itself. He was not afraid to let you know that the court was all his. As he ventured into different sports, he won numerous awards and accolades.
Cortez leaves to cherish him in spirit and truth his father, Corey Harrison; mother, LaQuanesha Wise; and his siblings: Corey, Coques, Corey, Jon Kiyah, Coryn, Jeremiah, Pierre, Zachariah, Corrie, Jashon, Keiara, Isaiah and Corey Jr. His grandparents: Rose Marie Harrison (Sacramento, CA) and Tonnette Wise-Dahl (Chris) (Sacramento, CA), Herman Wise Jr. (Waterloo, Iowa); and great grandparents, Hazel Isabell and Herman Wise Sr. (Waterloo, IA). He also leaves a host of uncles, aunts, and extended family and friends.
He was preceded in death by his great-grandmother, Josephine Wise; great-grandfather, Robert Harrison; aunts, Rebecca (Becky) Wise and Diane Wise; uncle, DeCarlos Henderson; and baby nephew, Asim Harrison.
Memorials may be directed to the family at 2100 Clearview Street where they will receive friends.
Visitation will be 11-1 on Friday, July 31 at Sanders Funeral Service where friends may call. Due to Covid 19 masks are required, for everyone.
To plant a tree in memory of Cortez Harrison as a living tribute, please visit Tribute Store.
Obituaries Newsletter
Sign up to get the most recent local obituaries delivered to your inbox.