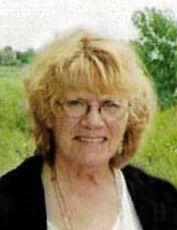 JANESVILLE — Carol R. Heath, 74, of Janesville, died Sunday, May 17, at Clarksville Skilled Nursing & Rehab in Clarksville.
She was born Aug. 15, 1945, in Hampton, daughter of Henry and Maxine (Hahn) Kielman. She graduated from Clarksville High School in 1963. She then graduated from beauty school and worked as a beautician in Cedar Falls, Greene and the surrounding communities. On Jan. 15, 1984, Carol married Kenneth Lee Heath in Clarksville; he died in July 1999.
Carol was a custodian for Cedar Falls School Systems and later UNI.
Survivors: four children, Scott (Jen) Kielman of Clarksville, Michael (Carin) Lindsay of Gilbertville, Christina (Michael) Izer of Cedar Falls, and Kurt (Jessi Smith) Heath of Janesville; two stepchildren, William Heath of Waverly, and Shelley (Darin) Klunder of Evansdale; five grandchildren, Kaitlin Izer, Karlene (Byron) Clark, Tyler (Lexee) Keeling, Ty (Charlotte) Lindsay and Baylee Lindsay; a great-grandson on the way; three sisters, Lola Volker of Waverly, Joyce (Roger) Hinders of Clarksville, and Cindi (Bruce) Hoodjer of Clarksville; a brother, Kendall (Karen) Kielman of Clarksville; and many nieces, nephews and cousins.
Preceded in death by: her husband, Ken; her parents; a granddaughter, Cheyenne Keeling; two brothers, Keith and Jeff Kielman; a sister, Bonnie Snow; and a nephew, Treven Kielman.
Services: According to her wishes, Carol's body has been cremated. A public graveside service with social distancing will be at 1 p.m. Saturday, May 30, at Mt. Vernon Township Cemetery, Waterloo. Kaiser-Corson Funeral Home in Waverly is assisting the family.
Memorials: In lieu of flowers, memorials to the family.
Carol was very social. She loved to visit and had many, many friends. She liked to watch TV, especially the "Golden Girls" and "Antique Road Show," play Bingo and scratch lottery tickets. She also enjoyed attending Al-Anon meetings.
Obituaries Newsletter
Sign up to get the most recent local obituaries delivered to your inbox.