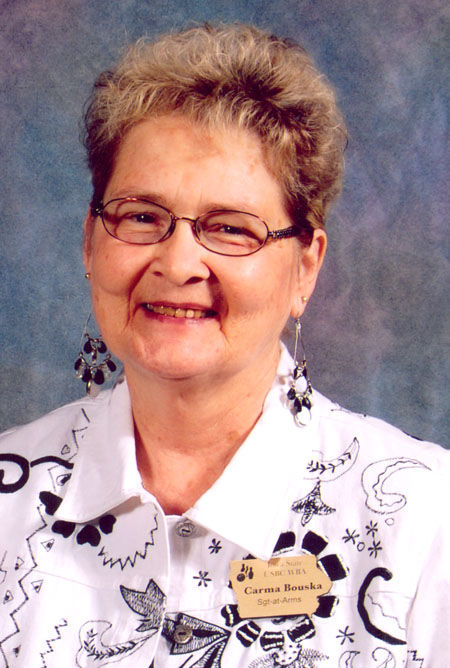 WAVERLY -- Carma Jean Bouska, 67, of Waverly, died Monday, Feb. 26, in Rochester, Minn., of complications of diabetes.
She was born Oct. 30, 1950, in Sumner, daughter of Robert and Margaret Rieck Fink. She married Dan Bouska of rural New Hampton; they later divorced.
Carma graduated from Tripoli High School in 1968 and graduated from NIACC in Mason City in 1970 with an AA degree and a medical secretary certificate. She worked at Mayo Clinic, Rochester, for eight years as a medical secretary. She and her husband farmed in rural New Hampton, and she worked at Medical Associates, Zip's Truck Equipment and the New Hampton newspaper as a typesetter. She began working at Cuna Mutual in Waverly in 1989 and had various positions there until retiring.
She was a member of Heritage United Methodist Church, Waverly.
Carma served as secretary for many bowling leagues and bowled in many tournaments across the U.S., including more than 30 national tournaments. She served on the board of the Greater Cedar Valley USBC Bowling Association, was sergeant-at-arms and a director for the Iowa State USBC Women's Bowling Association and was inducted into the Iowa State Women's Bowling Hall of Fame in 2016 for her dedication to bowling.
Survived by: a brother, Michael (Elaine) Fink of Traer; a sister-in-law, Kathy Fink of Tripoli; nephews, Eric Becker of Leesburg, Va., and Matthew (Annie) Fink and their children, Addison and Bennett of Cedar Falls; three aunts, two uncles; several cousins; and many friends.
Preceded in death by: her parents; and a brother, Barry.
Services: 10:30 a.m. Friday, March 9, at Heritage United Methodist Church, Waverly. Celebration of Life visitation will be from 5 to 7 p.m. Thursday, March 8, at the church.
Memorials: may be directed to the family for a memorial in Carma's name, or to the American Diabetes Foundation.
Carma was a big fan of NASCAR, attending NASCAR races. Her favorite driver was No. 24, Jeff Gordon. She enjoyed attending concerts and plays; one of her favorites was Toby Keith, whom she got to meet. She was diagnosed with diabetes at age 3; she advocated medical research to help find a cure throughout her life.