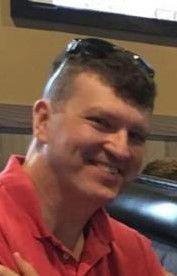 The Schmitt family is announcing the passing of Bob Schmitt of a heart attack on Sunday May 10th in Albuquerque, New Mexico so that all that knew him can pause, reflect, shake your head and be reminded of how precious life is and how short life can be. While we will absolutely celebrate Bob's life and his truly amazing set of accomplishments—we are not ready for him to be gone.
Bob was born October 12, 1965 in Dubuque Iowa, the son of Bill and Donna. Bob is survived by his three children Will, Levi and Eliza all currently living in New Mexico. Bob is also survived by three brothers and two sisters; Cindy, Carol (Todd), Bill (Suzy), Dan (Jennifer), Dru (Debbie) as well as many aunts, uncles, cousins, nieces, nephews and friends. Bob was preceded in death by his parents.
Bob was a big kid—in fact he was the biggest and brightest kid in every classroom he entered from Blessed Sacrament grade school to Columbus High School and all the way through his final days at the University of Iowa where he received his undergraduate degrees in mechanical and electrical engineering, a Masters in engineering, and a Doctorate in engineering. Bob was a talented athlete—in fact he was one of the greatest athletes ever to walk the halls of his grade school, high school and one of the best ever to don the black and gold and walk on the football field at the University of Iowa during an era when the team played in the Freedom Bowl, a Rose Bowl, two Holiday Bowls, and a Peach Bowl.
Bob was a patriot and defender of our freedom, spending his entire career at Sandia National Laboratories where he was a well known expert in shock physics and energetic material behavior. Bob was a principal subject matter expert in these areas for Sandia Labs. He was primarily known for the development of Sandia's shock physics analysis package which is used throughout the US government and is the most used software of its kind in the Department of Defense. Sandia's shock physics code was used by US Army researchers to rapidly address a critical challenge in support of our Nation's warfighters and was cited for saving many US lives by the Secretary of Defense. Bob's work was recognized internally and externally for sustained excellence. Given the impact of his work with shock physics, Bob's death will be felt all over the country. He was respected as a mentor and his talents cannot be replaced.
Bob was big, bright, caring, athletic, a world class scientist, a committed father to his children, a tremendous brother, a reliable friend and a "gentle giant" that will be missed greatly. Bob has been cremated and the extended family will gather for a celebration of his life later this summer. In lieu of flowers the family requests that you pause, reflect, embed a memory of Bob in your mind, smile, laugh and give a hug to those in your life that you love—Bob will absolutely appreciate watching you embrace life and enjoy these simple pleasures.